UPDATE: Kendrick Nunn Attorney Says Client Pleads Not Guilty
Posted: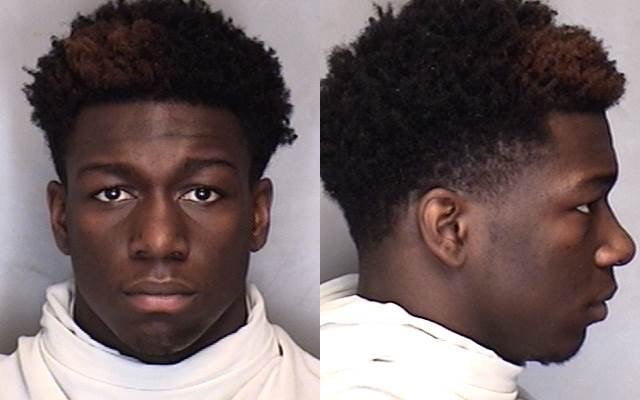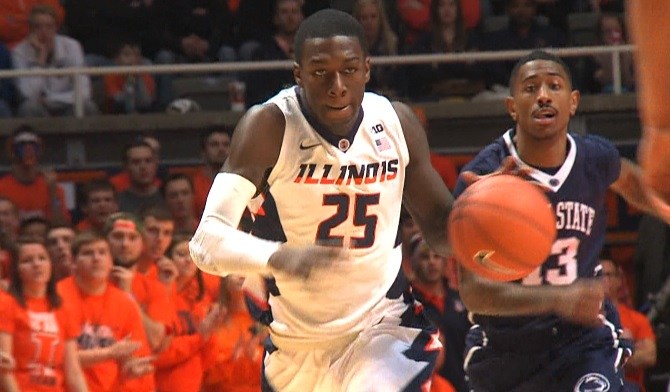 CHAMPAIGN - The attorney for Illinois basketball player Kendrick Nunn says the junior has pleaded not guilty to two counts of domestic battery.
The Illinois guard was taken to the Champaign County Jail, and booked on a domestic battery charge.
Champaign police arrested Nunn Thursday.
According to the Champaign News-Gazette, Nunn was arrested for allegedly striking a woman in her apartment Wednesday evening.
The News-Gazette reports a judge issued a warrant earlier in the day on the misdemeanor charges. Nunn turned himself in, according to the report.
Illinois basketball coach John Groce and athletic director Josh Whitman released a joint statement Thursday evening.
"Kendrick Nunn has been suspended indefinitely from all team-related activities pending legal proceedings and an investigation into allegations of domestic battery," read the statement.
"Once again, we encourage everyone to allow the legal process to work before passing judgment. We are striving for a championship culture across our entire athletics program."
It echoes a statement issued over the weekend, when guard Jaylon Tate was arrested, also for a domestic battery charge. His case is still pending.
As is the case against Leron Black, who was arrested February 19 for allegedly threatening a night club bouncer with a knife in Urbana.
The statement from Groce and Whitman acknowledged the team's continued brushes with the law.
"Obviously, yesterday's event is the latest in a series of conduct issues involving our men's basketball team," they said. "We are working diligently to ensure that our men's basketball team is representative of the high ideals that we uphold in Illinois Athletics."