Martinez Returns to National Wrestling Finals, Sets up Rematch with Nolf
Posted: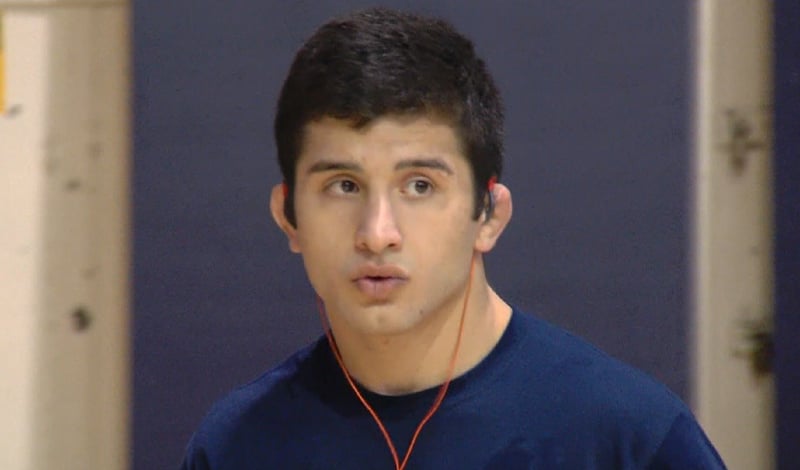 NEW YORK, NY -- More than a week before the NCAA wrestling national tournament, Illinois sophomore Isaiah Martinez was already talking about 157 lb. national championship, as well as who he might face in it.
"Something that defines a great athlete is having a great rivalry during his career," said Martinez, who knows, even just one year into it, he and Penn State freshman Jason Nolf have the potential for a few years of one of college wrestling's best-ever rivalries.
As many predicted, the two will meet in the national championship match, as both advanced in Friday night's national semifinals.
It wasn't easy for Martinez, who trailed Kent State's Ian Miller 5-4 with less than a minute to go in his semifinal match. Miller, clearly hobbled by a leg injury, was unable to hold Martinez, who scored a point on a late escape to force sudden victory overtime.
Barely more than a minute in, Martinez was able to get position on Miller for a two-point, walk-off takedown. Martinez will get an opportunity to defend his national championship.
Nolf's path to the championship was a bit more dominant. He earned a technical fall, with a 19-4 point advantage over 15-seed Chad Walsh in the semifinals.
Martinez (31-1) and Nolf (33-1) have suffered their only collegiate losses to each other - Nolf won a conference match in January, while Martinez got revenge in the Big Ten Championship.
Find more results from Friday, including the Illini competing wrestlebacks, here.