Whitman: Bollant, Staff Will Stay At Illinois
Posted: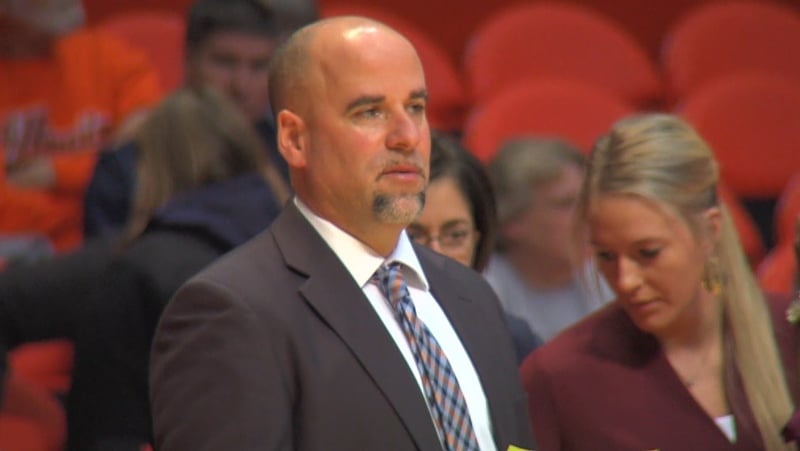 CHAMPAIGN – Josh Whitman's actions with the Illinois football program were as swift as they could possibly have been.
Whitman fired head football coach Bill Cubit on Whitman's first official day on the job. By his third, he was introducing Illini nation to their next coach: Lovie Smith.
Whitman appears to be a bit more measured with the other programs, Wednesday giving a vote of confidence for head women's basketball coach Matt Bollant.
"After conducting a thorough evaluation of our women's basketball program, I am pleased to announce Matt Bollant and his coaching staff will continue in their leadership roles for the Fighting Illini," said Whitman in a statement he posted on Twitter. "I have concluded that our program operates with integrity and fosters an inclusive culture that is welcoming to talented students and basketball players of all backgrounds."
That last sentence seems to hint a lingering lawsuit, and allegations that Bollant and staff created a hostile environment that included racial discrimination. Seven former players filed a $10 million lawsuit in federal court, claiming the university violated the Civil Rights Act via racial stereotyping and segregation. Two investigations – one by a law firm in Chicago – found no such wrongdoing.
The program's on-court results haven't been much more pleasant. The Illini just finished the 2015-2016 season with a 9-21 record, including 2-16 in the Big Ten. In Bollant's four seasons with the program, the women are 44-72 with a 19-49 (.279) Big Ten mark.
"Without question, the team's on-court performance has fallen short of our high standards," said Whitman. "However, this past season was extraordinarily challenging both on and off the court. We are eager to turn the page and focus on creating a bright and successful future for Illinois Women's Basketball."
Whitman cited the imminent arrival of the 2016 recruiting class as a reason for optimism.