Hospitals add 3D Mammography
Posted: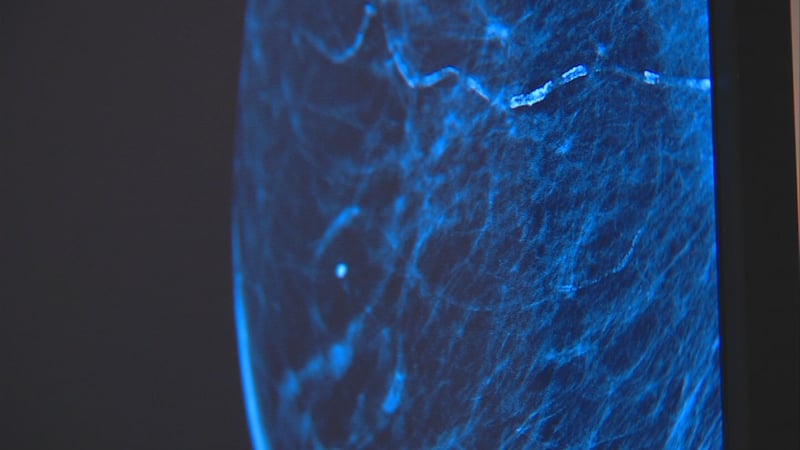 Several Central Illinois hospitals are switching to new 3D Mammography, according to a pair of announcements Tuesday.
Memorial health system announced that Taylorville Memorial Hospital has switched to the new mammography technique, and a spokesperson said the system's four hospitals all use 3D mammograms. Springfield Clinic also reported Tuesday that they have converted all of their mammography services to 3D Mammography.
Doug Ferrill, radiology manager at Taylorville Memorial, explained 3D Mammograms take images of the breast in "slices."
"If you imagine a loaf of bread and you baked a marble inside, iff you took traditional 2D pictures, you would have an idea where that marble is located," Ferrill said. "When you use 3D technology with slices, you can examine each … slice and pinpoint where that marble is."
The American Cancer Society cites studies that show 3D Mammograms reduced "false alarms" by 15 percent and found one additional cancer per thousand scans.
"Having the ability to see more angles of more slices gives radiologists more information that reduces that callback or that false positive," Ferrill said.
Mammography technologist Mary Jo Coady said 3D Mammograms are not significantly different for patients than traditional 2D Mammograms.
"Compression seems too ... almost like it gets tight instantly, so (we're) kind of getting used to that," Coady said. "We do a little more hand compression as opposed to the automated, and really that's about the only thing we notice a difference."
Ferrill said the compression may last a few seconds longer than older mammograms.