B-and-B to pay after refusing same-sex ceremony
Posted: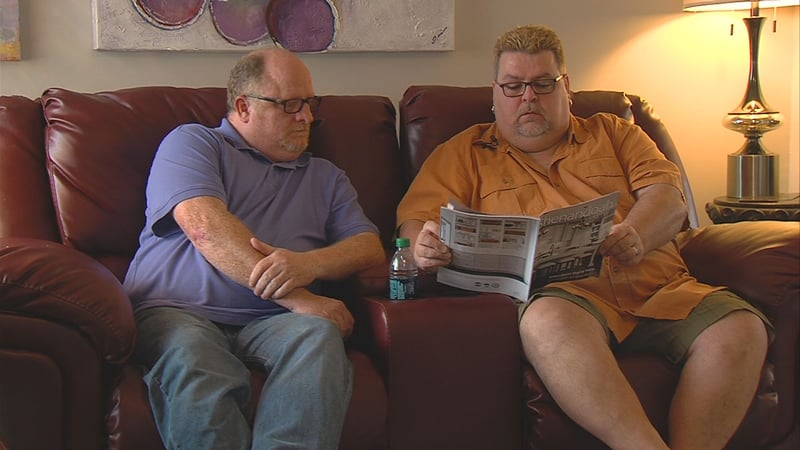 A judge has told a Ford County Bed and Breakfast to pay more than $80,000 after refusing to host a same-sex civil union ceremony in 2011.
Todd and Mark Wathen, now of Tuscola, said when Illinois allowed civil unions in 2011, they began planning a ceremony and contacted TimberCreek Bed-and-Breakfast near Paxton. After emailing the bed-and-breakfast, they received a response telling them the facility would not host same-sex ceremonies and several follow-up emails critical of homosexuality.
"We were just shocked at the response we got," Todd Wathen said. "It was totally unexpected. There was nothing on their website."
"Receiving unsolicited emails after the original turn-away and quoting Bible verses and telling us 'it's not too late to change,'" Mark Wathen said, describing the follow-up emails.
In September, the Illinois Human Rights Commission found the bed-and-breakfast had illegally discriminated against the couple. Now, Administrative Law Judge Michael Robinson has recommended that TimberCreek:
Pay the Wathens $15,000 each "for the emotional distress arising out of its refusal to host their same-sex civil union ceremony."
Cease and desist from discriminating on the basis of sexual orientation when denying same-sex couples use of their facilities for civil union ceremonies or marriages.
Within one year, allow the Wathens to use the facility by hosting and paying or a ceremony under one of the bed and breakfast's wedding packages.
Pay $50,000 for the Wathens' attorney fees.
Pay $1,218.35 in other costs.
Wednesday, TimberCreek owner Jim Walder issued a statement that he asked only be published whole:
"Evidently religious freedom does not exist within the Illinois Religious Freedom Protection and Civil Union Act or the Illinois Religious Freedom and Marriage Fairness Act.
"In our opinion, neither the State of Illinois nor the U. S. Supreme Court has the authority to tamper with the definition of marriage. God alone created marriage and declared thousands of years ago that it was to be between a man and a woman. Not two men. Not two women. We may be out of step with an increasingly anti-Christian culture, but we are in compliance with God's design and that is what ultimately matters.
"To be absolutely clear, we cannot host a same-sex wedding even though fines and penalties have been imposed by the IL Human Rights Commission. Our policy will not be changing. We are not looking for a fight, but when immoral laws are purposely passed (or deemed constitutional) that blatantly conflict with God's Word and when the heavy hand of government tries to force us as Christians to embrace sinful behavior, we have a moral obligation to resist and stand for Biblical truth. "It is better to obey God than men". Acts 5:29."
The Wathens, meanwhile, said they believe the decision will have a lasting effect.
"The judge's ruling is showing that businesses cannot discriminate," Todd Wathen said. "That's what this was all about, and you can't pick and choose who your customers are."
The full text of the judge's decision can be found here.
According to Human Rights Commission documents, the couple also filed a complaint against a bed and breakfast in Alton for refusing to allow their ceremony there and later settled with that bed and breakfast for an undisclosed amount of money. The Wathens said Wednesday they could not discuss other instances of discrimination around their ceremony.