Proposal to raise gas tax for road costs
Posted: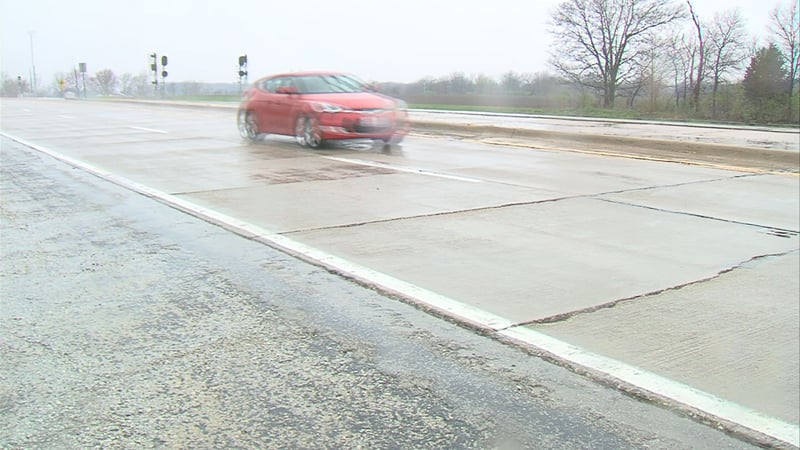 Illinois lawmakers are considering a plan to pay for infrastructure maintenance by raising gas taxes and vehicle registration fees.
The non-profit Metropolitan Planning Council in the Chicago area has reported maintaining the state's roads, bridges, railroads and buses will cost $43 billion over the next ten years, and they have suggested increasing gas taxes by 30 cents per gallon and raising vehicle registration fees by half to cover the cost. A measure mirroring the proposal is being considered by the Illinois Senate.
"Seventy percent of our roads are in good shape. That's projected to get down to 60 percent in the next few years," said MPC vice president Peter Skosey in Springfield Wednesday. "We're really at a crucial moment where we need to start investing in our roads before they further deteriorate."
Skosey said the new infrastructure revenue would have to be kept safe from state borrowing, something that has plagued infrastructure funds in the past. He also said having dedicated infrastructure funds would provide needed stability.
"We have a history of passing a five-year capital bill and then spending about ten years before we pass the next one," Skosey said. "You get a big increase in expenditures in transportation infrastructure and then this long decrease, and that's not good for maintaining the system at a steady state."
Critics, however, argue that added tax would burden drivers.
"This would take Illinois from being a moderately high gas tax state to the highest gas tax state in the nation," said Kristina Rasmussen of the Illinois Policy Institute. "We'd be number one. There would be no more expensive place to fill up your gas tank than in Illinois."
Rasmussen argues Illinois' labor laws make construction more expensive than in other states.
"Illinois actually significantly overpays for its public works construction costs because of our out-of-whack workers' compensation system, because of our prevailing wage laws," Rasmussen said. "So we're going to take more money from working people to dump into a broken system."
Skosey, however, argues the added gas tax would cost average drivers about $12.50 each month, and he said the cost of vehicle damage from bad roads far outstrips that."