Health officials report rare infection in Illinois
Posted: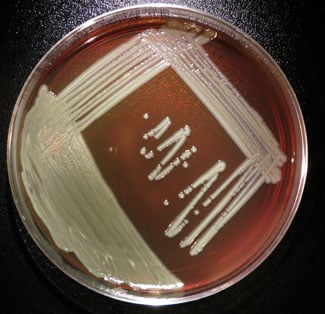 An Illinois resident who died with a rare bacterial infection was infected with the same strain that has led to an outbreak in Wisconsin, health officials reported Tuesday.
The infection, known as Elizabethkingia "rarely makes people sick … (and) has mostly caused meningitis in newborn babies and meningitis or bloodstream and respiratory infections in people with weakened immune systems," according to the Centers for Disease Control and Prevention.
So far, Wisconsin has reported 57 confirmed cases including 18 deaths and Michigan has reported one case which included a death, according to the Illinois Department of Public Health. For a helpful explanation of the outbreak, click here.
The Illinois Department of Public Health reports the majority of patients who have been infected in this outbreak are over age 65 and all have or had underlying health conditions. They add that "it has not yet been determined whether the deaths associated with this outbreak were caused by the bacterial infection, the patients' underlying health conditions, or both."
Health officials are testing samples from potential sources of the bacteria including health care products and water, according to the IDPH. The Illinois resident who died while infected with Elizabethkingia has not been identified.