Fans Get First Glimpse of Lovie's Illini
Posted: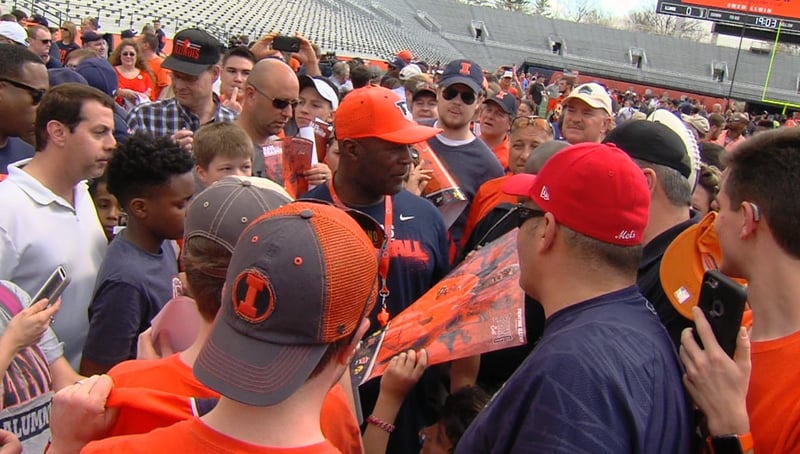 CHAMPAIGN -- Approximately 5,000 fans showed up to Memorial Stadium Saturday to catch their first glimpse of Lovie Smith's Fighting Illini.
The team scrimmaged for about an hour, before signing autographs on the field.
"It was super nice," Wes Lunt said. "I think anytime you get to play in front of fans it makes things more exciting. The weather was great, hopefully it stays like this for the rest of spring ball.
Lunt and the first stringers played sparingly. Sophomore RB Ke'shawn Vaughn broke a big run on the first play of the scrimmage.
"It's good to have Ke'Shawn back on the field," offensive coordinator Garrick McGee said. "I think Ke'Shawn can be one of the more dynamic runners in the league."
Redshirt Freshman QB Jeff George Jr. stood out, making multiple big plays including a touchdown pass to TE Andrew Davis. His father, former first overall pick, Jeff George was there to cheer him on.
"He's my biggest fan, he's extremely supportive," George Jr. said. "We (quarterbacks) all push each other and it's all a friendly competition, because we all realize at the end of the day the best man's going to play. Next guy up just has to make plays."
The Illini have six spring practices remaining. They have Sunday off. They'll return to practice Monday at 5 pm.