Local veteran to be honored in D.C.
Posted: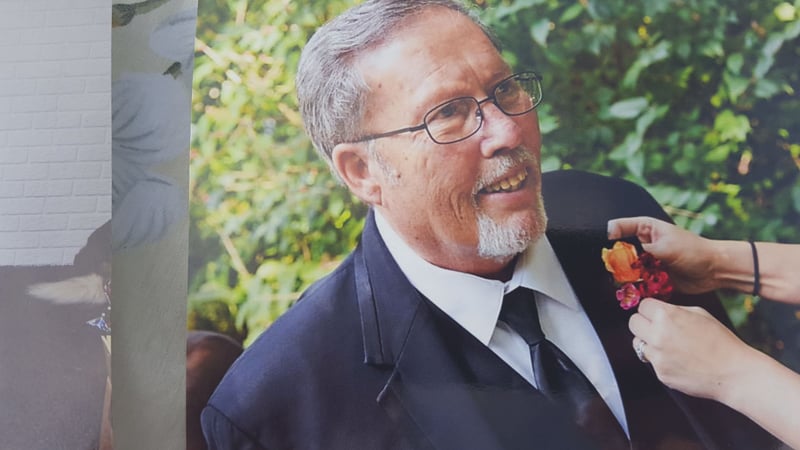 CLINTON-As boys and as men, twin brothers Veryl and Merl Crutcher shared a strong bond.
"We had fun, all of us Crutcher boys," Veryl said Friday morning.
During the Vietnam War, Merl joined the Air Force and worked as a welder on aircraft. His service took him to Tan Son Nhut Air Base in Vietnam, his family says. While there, they say he was exposed to Agent Orange, an herbicide used to clear foliage that has since been linked to a variety of diseases among veterans.
After his service, Merl returned home, married, and had children and grandchildren.
"He was a lot of fun. He was ornery," remembers daughter Sondra Baker. "The kids loved him … he used to give his little mustache kisses, and he'd tickle them. They'd get to giggling."
"He was the love of my life," Merl's wife Kathy said. "You couldn't ask for anything better in a human being."
In recent years, though, Merl began suffering what doctors believed to be the effects of Agent Orange exposure. He developed cancer and an artery disease, family members said. Kathy and Sondra both speak highly of the Veterans Affairs doctors who helped treat him.
In January 2015, Merl Crutcher died.
"The last thing that I remember is they went up through his arm to get to his heart, and he had blood all over," Veryl said.
After Merl's passing, Veryl's wife Sue filled out paperwork to have Merl honored through a program called In Memory. The program, run through the Vietnam Veterans Memorial Fund, honors veterans who died as a result of their service but do not qualify to have their names listed on the Vietnam Veterans Memorial in Washington.
In June, Merl will be honored through the program at the memorial. His brother, wife and children will attend, and his name and information will be recorded for future records.
"We'll go up to the wall and have a chance to say a few words in dad's memory, and they'll put a plaque at the wall," Sondra said.
Merl's wife Kathy also said one of his last goals was to reconnect with some of his friends from the service, something she would still like to do.
Meanwhile, the family says the bond between twins Veryl and Merl remains. After Merl became ill, Veryl gave him a cross inscribed "Twins together always." He kept a dog tag with a similar inscription. Veryl doesn't take the dog tag off.
"Merl's my twin, and I'm proud to have him … as a twin," Veryl said.
Merl Crutcher's son, Technical Sergeant Chad Crutcher serves in the Air Force at Davis–Monthan Air Force Base in Tucson, Arizona.