All-stars get eye opening experience during Illinois H.S. Shrine Game week
Posted: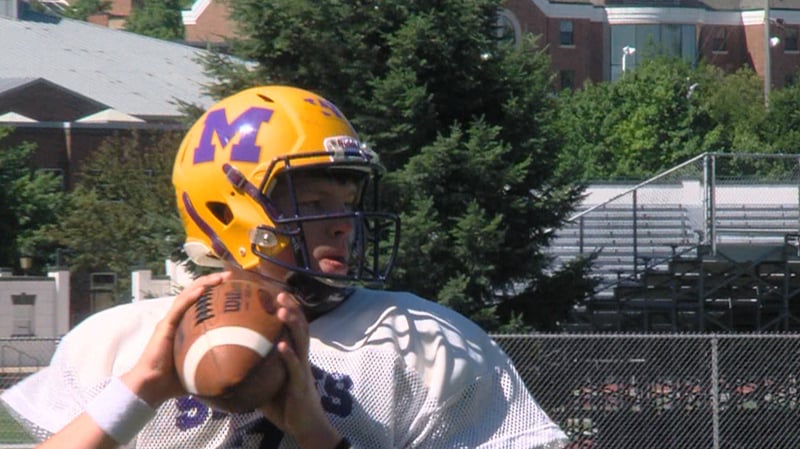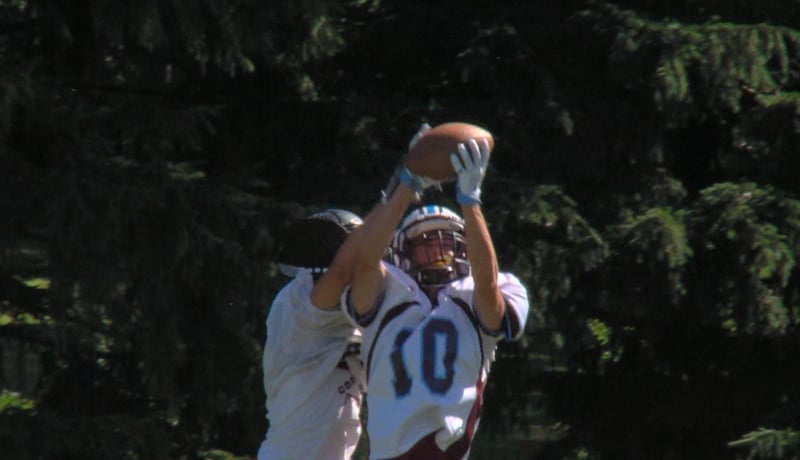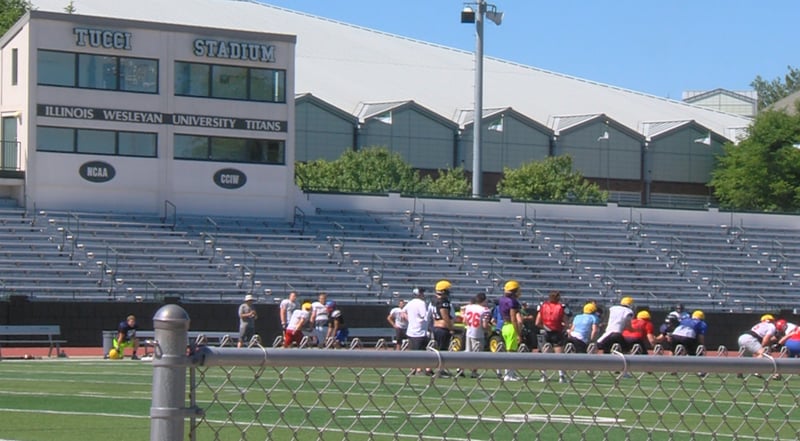 BLOOMINGTON -- On a warm Thursday morning at Illinois Wesleyan University, over eighty of the area's top football players are preparing for one of the premier all star games in the state - the 42nd annual Illinois High School Shrine Game.
"It's overwhelming to a point," East head coach B.J. Zeleznik (LeRoy head coach) said. "You want to be able to do a good job for these guys. They all come from great programs."
Zeleznik's East squad is loaded with some of the best talent in the area.
"I kind of take a step back and let everybody have input, especially the players."
"It's different, especially with them being on your team now," East Linebacker Wyatt Fishel (Arcola) said. "Most of them are pretty good athletes. It's a cool experience."
This week is about much more than just football. Players and coaches visited the Shriners Hospital for Children in Chicago Wednesday.
"There was a little kid named Alec who had brittle bone disease, he's broken over sixty bones in his body," East Safety Jake Pence (SJ-O) said. "Just seeing how positive he (Alec) was and how he was playing wheelchair basketball competitively with all of us...it was a lot of fun to see those kids have a good time."
Net proceeds from the game benefit the Shriners Hospitals in St. Louis and Chicago. Last year they raised more than 24,000 dollars.
The game kicks off at 1pm Saturday. For several players it will be the grand finale of their football careers.
"I mean it's the last time I'll play competitively," Pence said. "...then I'll just be playing intramural sports and rec sports."
"Nothing after this is guaranteed," Zeleznik said. "The fact that you've got one last chance to get on the field and know you're going to get to play, take full advantage of that."