Meredith Hackler
Posted: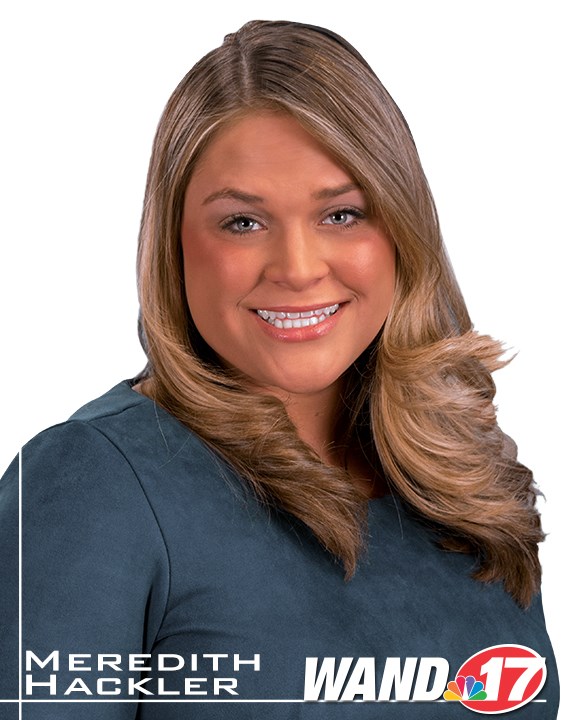 Meredith joined the News Team at WAND as a night side reporter in May 2016.
She is a graduate of Southern Illinois University Carbondale with a bachelor's degree in Broadcast Journalism and a minor in Public Relations. While in college she was extremely active in several organizations. Meredith was a Saluki Shaker, where she danced at all of the athletic events held at SIU and also competed at UDA nationals in Orlando Florida. She was also active in SIDC (Southern Illinois Dance Company) where she choreographed and danced at several other school events. Along with dancing, she was also very active in River Region Evening Edition, the student ran newscast at SIU.
Meredith played virtually every role she could while in the News Room. She produced, anchored, and reported her entire time at SIU. Meredith was also involved in PRSSA (Public Relations Student Society of America). Meredith started her career in broadcasting at WVUT, a PBS station in Vincennes Indiana. There she was a jack-of-all-trades in the newsroom. She not only reported, she also produced, anchored, and hosted a public affairs show.
Meredith grew up in Charleston Illinois and is very excited to be back in her home state. In her free time Meredith enjoys working out and staying active outdoors. She also enjoys spending time with her family and getting involved in the community.
If you have a story idea for her please send her an e-mail at Meredith.Hackler@wandtv.com