st Community Fund Plans to Expand
Posted:
Updated: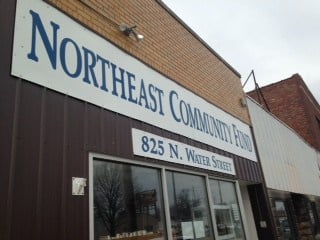 Decatur -
More people will be able to get important services like free food, clothes, and financial help as Northeast Community Fund plans to expand.
The organization is raising money to build a new $2.5 million facility.
The Northeast Community Fund helps about 5,000 people each month by providing families with food, clothes, basic needs, and financial programs. The organization hopes to move from their 8,000 square foot storefront and build a new 20,000 square foot building.
The bigger space will provide an increased privacy for those coming to Northeast Community Fund for help and a bigger space for clothes and food, ultimately helping more people needing services.
"We're not going to have to crowd everything together into a single room," explains Jerry Pelz, the Director of Northeast Community Fund, "where as right now our clothing room is part of and in the same area as our waiting room. There are also people that are trying to do assessments with people at the front desk at the same time."
The new building will be built near Crossing Health Care and provide more than a bigger building.
Pelz says, "It will offer much more privacy for our clients, so the people who are dealing with their payday loans, their family investment program, right now there's not even a wall or door. We don't have a conference room, we don't have a loading dock, we do a lot of the work that handles a product, two, three, four times by hand. We'll be able to do that in one full swoop."
The cooler and freezer areas will also be doubled, allowing for more food to be stored and ultimately given away.
Northeast Community Fund says they've already raised $500,000 towards their goal of $2.5 million. Pelz says he'd like to break ground on the new facility this fall.