Follow-Up: Local vet honored in D.C.
Posted: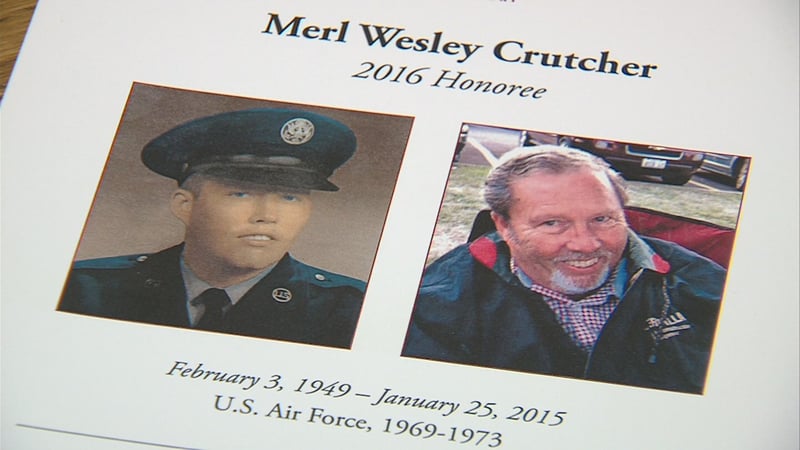 The family of a Vietnam veteran from Clinton traveled to Washington, D.C. in June to honor him at a special ceremony.
That veteran, Merl Crutcher, died in 2015 of illnesses related to his exposure to Agent Orange while serving in the air force during the Vietnam War, family members said. After his passing, Mr. Crutcher's sister-in-law Sue Crutcher learned of a program called "In Memory" through the Vietnam Veterans Memorial Fund that recognize veterans who died because of their service, though not in combat.
"The Traveling Wall is what got us going," explained Veryl Crutcher, Sue's husband and Mr. Crutcher's twin brother. "My wife found out about it and got started on it."
Last month, Veryl and Sue traveled to Washington, D.C. along with Mr. Crutcher's wife and children for a ceremony honoring veterans who died of service-related causes.
"Each row goes up onto the stage, and they get to read their inductee's name as a family," Sue explained. "They give you a plaque with his picture on it, and they tell you you can leave that at the Vietnam Wall."
Speaking after returning home, Sue and Veryl said they would recommend the program to other families.
"I think Merl was very honored because of this," Veryl said.
"It was an honor to have him honored," Sue said.