Couple honors parents through garden
Posted: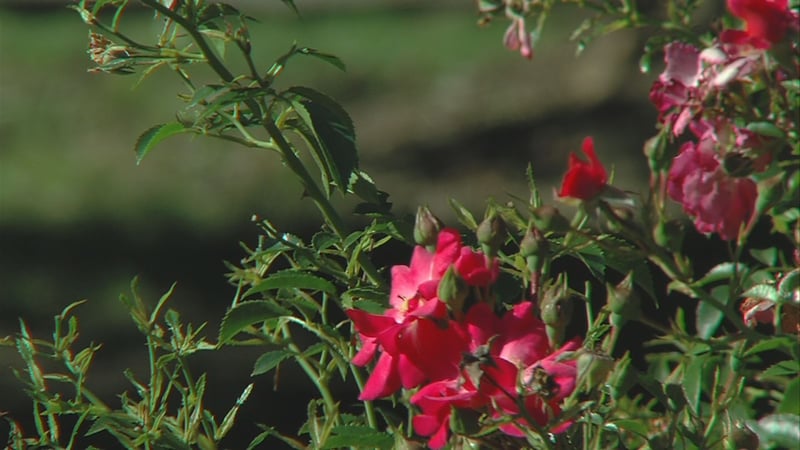 The front yard of Bob and Kim Kruse's home near Taylorville includes a sprawling garden, complete with roses, lilies, small statues and garden paths.
Behind those flowers, though, lies a family story that began when Bob's mother moved from her home in Virginia, Illinois.
"We had our daughter Holly, and my mother wanted to be close to her granddaughter," Bob said. "We brought some flowers from her home in Virginia, planted them out here."
About nine months later, Bob's mother was diagnosed with colon cancer. Bob cared for her at home and moved more of her plants from Virginia.
"We would bring Holly out and lay her on a blanket, and his mom would walk me through planting flowers," Kim remembered.
While caring for his mother, Bob considered how to give the flowers a permanent home.
"She passed away May 19th, 2012, and the next day were ordering stuff, and that Monday after, I was out here on a tractor digging up the dirt," Bob said. "It kept my mind sane, basically. It kept my mind off a lot of stuff."
The result: a garden of flowers and statues arranged in the shape of a ribbon in honor of both Bob's parents. Last month, the garden was featured in a Christian County garden walk. Bob and Kim said they received positive remarks from visitors, especially those who had been touched by cancer.
"I love looking out the kitchen window and seeing a little bit of her smiling back with all the different colors," Kim said.
"Honestly, I wish I'd never had to do it," Bob said. "I wish my mother was still here. She had her flowers. Since she's not, I had to put them somewhere, so I figured 'make it a tribute.'"