Millikin hosting AAU national track and field meet
Posted: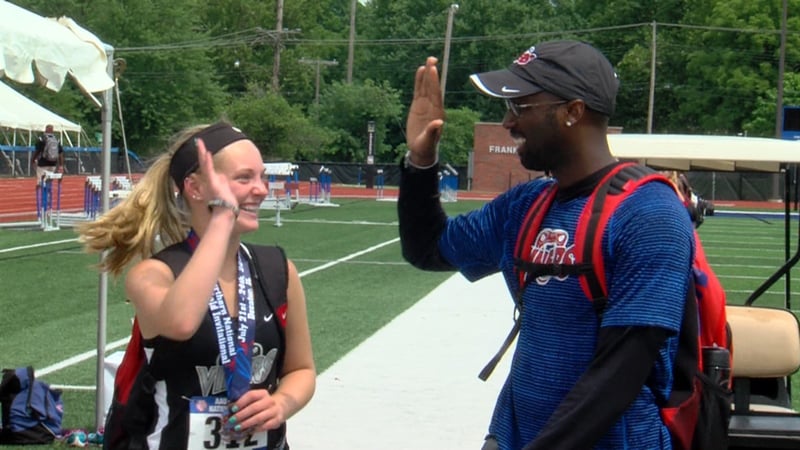 DECATUR -- Hundreds of athletes from all over the Midwest are competing in the AAU Northern National Track and Field Invitational at Frank M. Lindsay field this weekend.
The Vipers Track Club in Champaign has several athletes competing. It's their first time participating in an AAU meet.
"We're gearing up for nationals in Sacramento, and I think this is the perfect segway for us to head out to Cali and hopefully bring some national all-Americans," Vipers President/CEO Marques Lowe said.
Urbana University sophomore Arielle Summitt will be one of 38 Vipers heading to nationals. The reigning IHSA 800 meter state champion ran in the 1500 for the first time in her career Friday, and she blew away the competition.
"The first lap was pretty nice because normally in the 1600 you have to do a full lap but it was just the 300, so it felt good but afterwards it kind of hurt," Summitt said.
Meet Director Marchan Adkins is the man in charge. The former Illinois Wesleyan coach has created an opportunity for young athletes to learn the ins and outs of a major track and field meet.
"Our kids are excelling at knowing how to take care of their bodies, hydrate, and just (knowing) proper etiquette for track and field," Lowe said.
For full results from the meet click here.
Millikin is also hosting a bone marrow drive through DKMS, an organization leading the fight against blood cancer. Upon entering Frank M. Lindsay field people can register as donors Saturday from 10 am to 2 pm.
The drive is in honor of Derek Drew, a former AAU star who is fighting a battle with Acute Myeloid Leukemia. Drew is currently an assistant coach at Wisconsin.