Battle-tested Trojans readying for Sangamo debut
Posted: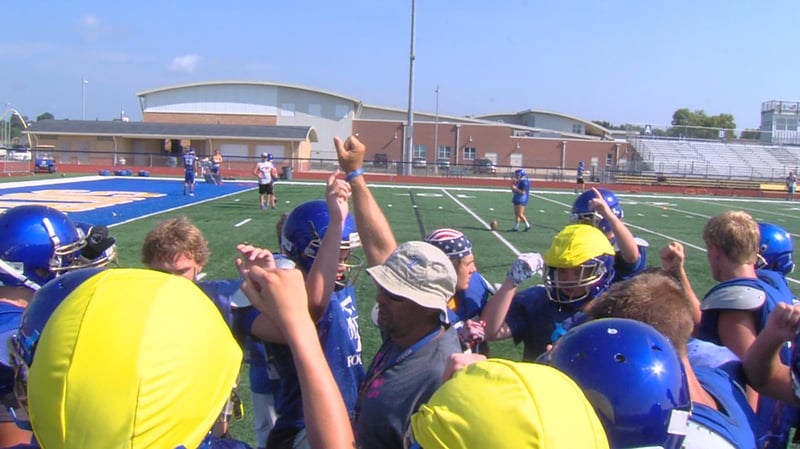 MAROA -- At Maroa-Forsyth they say tradition never graduates, but this year will be a little different as they make their debut in the always challenging Sangamo conference.
"It will be like a playoff game every week," head coach Josh Jostes said. "We'll get a couple weeks worth of film, and dissect it. It will be a little bit different. One thing I'm sad about for our kids is they've grown up competing against these kids in the Decatur area their whole life. We don't know a lot of the kids over there."
"We're excited to play some new guys," senior RB/DB Jaxson Nelson said. "It will be really competitive throughout the season. We really want to play Athens again, get that bad taste out of our mouths."
The Trojans lost to Athens 34-27 last year in the second round of the playoffs.
"We think about it all the time. It's what gets us through this hard week of practice, all the conditioning," Nelson said.
Nelson is one of twenty-three players who started at least one game last year. You'll be hard pressed to find a more experienced team in central Illinois. They're battle tested, but more importantly they're healthy.
"We've got a lot of kids coming off surgery. I think we had six kids that had off-season surgery, so it wasn't ideal," Jostes said.
Starting quarterback Tyler Ray and star tight end/linebacker Logan Allsup are back from torn ACL's. Both are part of a loaded senior class, looking to end their high school careers with a bang.
"This whole senior class, we've bonded the last couple years together," Allsup said. "A lot of us have been starting since we were sophomores, and now we're seniors coming into our last year."
The team motto for the upcoming season: "Sell out '16"
"Just basically give it all you've got. You've got one more shot. We started seven sophomores in our last state championship appearance, and they're seniors now. Their junior year ended in a disappointment, the worst year we've had in twelve years around here. Some people would be happy with it, but I think it put a chip on our kids shoulders." Jostes said.
Maroa-Forsyth opens up at New Berlin in week one.