Fighting the Fish: Part 1
Posted: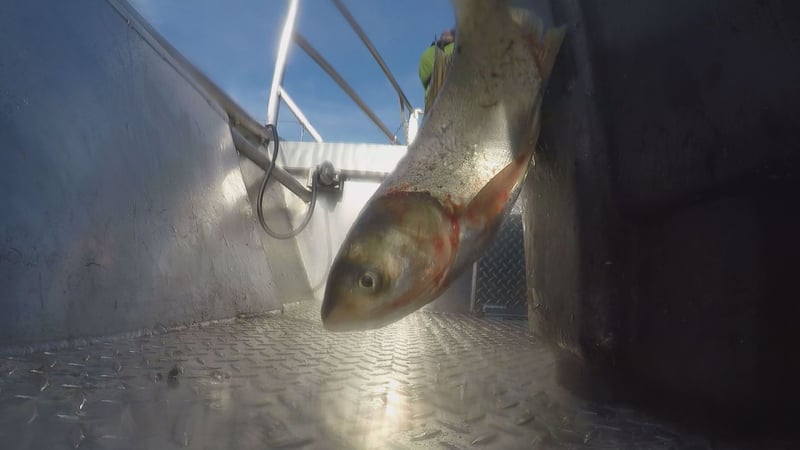 On a mild August Monday, Kevin Irons and Matt O'Hara of the Illinois DNR launch their boat onto the Illinois River at Havana.
Outfitted with electrofishing equipment, which can stun and immobilize fish so they can be measured, the two men are in search of the problem fish that now make up 70 percent of the river's biomass here: invasive Asian Carp.
"This is called La Grange Reach. It's perhaps the bullseye of the population here in the U.S.," Irons said. "They're probably more dense here than nearly any other place."
"Asian Carp" refers to four species of fish brought to the U.S. from traditional Chinese aquaculture in the 1970s in hopes of keeping fish farms here cleaner without the use of chemicals, the men explain.
"They added them to things like catfish ponds to reduce the algae load, to make a healthier catfish, a catfish that's better tasting, and all the while developing another biomass that can be used for human consumption," Irons said.
Those fish, however, eventually made their way into rivers. As plankton eaters, they thrived and reproduced in large rivers like the Illinois, Mississippi, Wabash and Ohio and have also been found in parts of other rivers like the Kaskaskia and Sangamon.
As Irons and O'Hara motor upstream, the carp begin jumping, often several feet in the air. When O'Hara switches on his electrofishing equipment, dozens of fish begin jumping. Several land in the boat.
Irons and O'Hara say the Illinois Department of Natural Resources has two primary goals: keeping these fish from reaching the Great Lakes and reducing their numbers downstream. That involves collaborations with food workers, scientists and fishermen in Illinois and overseas.
To learn about those efforts, watch part two of Fighting the Fish during the 6 a.m. hour Tuesday on WAND Today.