HSHS St. Mary's hosting walk to remembers lives of babies lost
Posted:
Updated: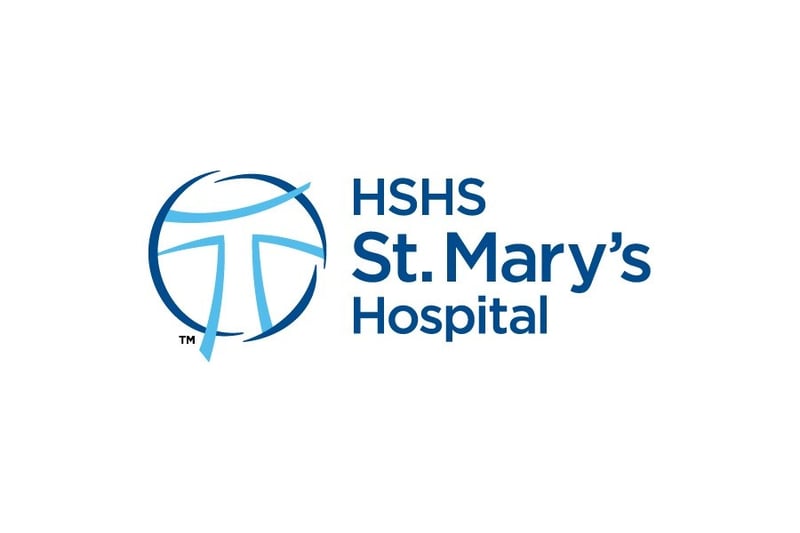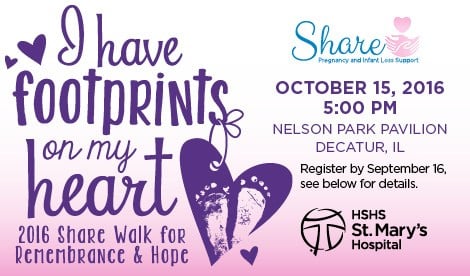 DECATUR – October is National Pregnancy and Infant Loss Prevention Month, and with it, HSHS St. Mary's Hospital is starting a new tradition.
The hospital will be hosting the Share Walk for Remembrance and Hope. This event commemorates the lives of babies lost due to miscarriage, stillbirth and infant death.
The inaugural walk will be held Saturday, October 15, beginning at 5 PM in the Nelson Park Pavilion. It will go along the lake shore and will include a memorial service at the Nelson Park Amphitheater to remember and celebrate each child's life, no matter how long or short.
Hospital officials say whether the loss is recent, or occurred several years ago, they encourage parents and loved ones to come and walk the steps "these babies will never take." The event will focus on keeping memories alive and supporting each other in the community.
Those interested in walking are asked to register. There are two ways to register:
Stop by the Spiritual Care office at St. Mary's and pick up and fill out a brochure.
All of the information you need to process payment online is located here.
The registration fee before September 16 is $25 for adults and $15 for youth. After September 16, the fees increase to $30 and $20 respectively. Only those signed up by September 16 are guaranteed a Share Walk t-shirt and their baby's name in the program.
For additional information about the event, contact the St. Mary's Spiritual Care Office at (217) 464-2045.