Trout season begins in October
Posted: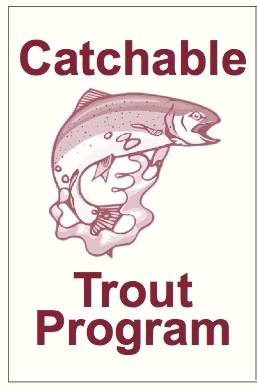 Illinois anglers will be able to fish for trout at a number of Central Illinois lakes in October, according to the Illinois Department of Natural Resources.
The Fall Trout Fishing Season begins Saturday October 15, but those using fly gear to catch and release trout can fish at nine select sites starting October 1.
All anglers who fish for trout must have a valid fishing license with an inland trout stamp, and no one may keep a trout before 5 a.m. October 15. The DNR reports stocking 80,000 rainbow trout each year in bodies of water where trout fishing is allowed during the fall.
In Central Illinois, those bodies of water are:
• Adams County: Siloam Springs State Park Lake (*)
• Cass County: Gridley Lake at Jim Edgar Panther Creek SFWA (*)
• Christian County: Manners Park Pond, Taylorville Park District
• Coles County: Eastern Illinois University Campus Pond, Charleston
• Douglas County: Villa Grove West Lake
• Hancock County: Horton Lake, Nauvoo State Park (*)
• Macon County: Rock Springs Pond
• Macoupin County: Beaver Dam Lake
• McDonough County: Argyle Lake
• Morgan County: Morgan Lake, Nichols Park, Jacksonville (*)
• Sangamon County: IDOT Lake, Springfield (*)
• Sangamon County: Southwind Park Pond, Springfield
• Sangamon County: Washington Park Pond, Springfield
• Shelby County: Forest Park Lagoon, Shelbyville
• Tazewell County: Mineral Springs Park Lagoon
• Vermilion County: Clear Lake, Kickapoo State Recreation Area
Bodies of water marked with an asterisk allow for fly fishing before October 15, while others do not.