State Fair Attendance Down Roughly 13% This Year
Posted: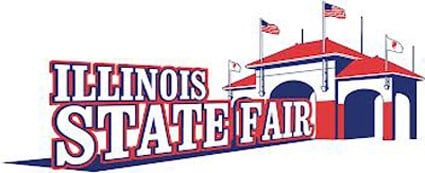 Springfield-- The Illinois State Fair is in the books. This year faced heavy rains, flooding, the cancellation of The Pat Benatar Concert at the Grandstand, power outages and more. Attendance took a hit, down a little more than 13%, however, revenue remained steady.
In fact, in a news release from the State Fair Manager's Office, preliminary figures project that gross revenue estimates for the 2016 Illinois State Fair will surpass 2015 revenue levels.
It states 2016 was the highest-grossing Grandstand line-up in State Fair history with tickets sales of $2.08 million. The sales figure eclipsed the previous record of $2.03 million set in 2013. Concerts like Meghan Trainor, Jake Owen, KISS, and Cole Swindell proved to be popular among fairgoers.
State Fair Manager Kevin Gordon says "This year we battled obstacles at every turn: triple digit heat indices, power outages and seven and three quarter inches (7.75") of rain. In one evening alone we saw a record 5.59 inches of rain which led to extensive flooding, parking lot closures and event cancellations. Yet, we still had thousands of people leave Springfield with memories and experiences that will last a lifetime."
This year an estimated 357,409 fairgoers attended the Illinois State Fair.