Longtime teacher shares Christian Co. coal history
Posted: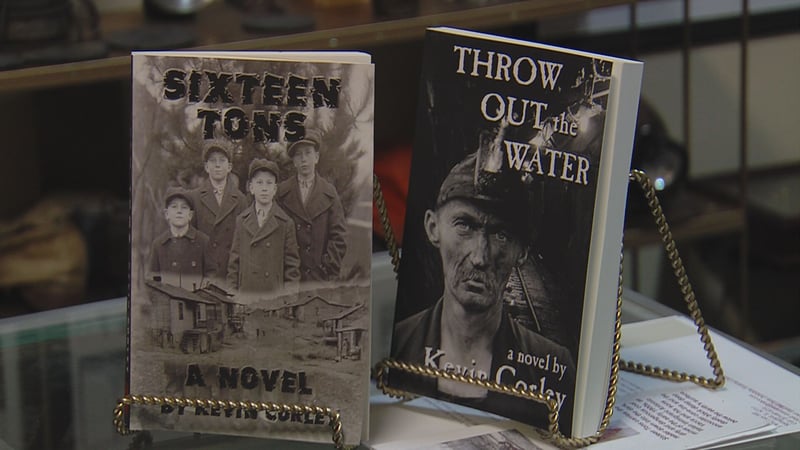 A longtime teacher is re-telling the story of coal mining in Christian County in print.
In the 1980s, longtime teacher Kevin Corley conducted several oral history interviews with people who were associated with coal mining in Christian County in the early 1900s. Their interviews included memories of sometimes-deadly conflicts among union factions, non-union workers, management and others.
"I got to know them on such a personal level, having interviewed them, that when a person was a company person … they would explain why they stayed with the company, or why they went with the United Mine Workers, or why, when we had our coal mine wars in 1933, why they stayed with the United Mine Workers or why they went with the Progressives," Corley said.
In the years since, he shared those stories with his students.
"I used to tell my students in history these stories, and they'd say 'That could never have happened. You couldn't have those gunfights like at Maquon or that massacre at Ludlow. If you did, they would be movies,'" Corley said.
More recently, Corley wrote down some of his mining history knowledge to share with students and others. His writings eventually reached a New York publishing firm that has since published his writings in two books called Sixteen Tons and Throw out the Water.
"I had originally set out to write about the Christian County Coal Mine Wars, which was from 1933 to '37, but when I looked at the background information, I thought 'I've got to start with the Virden Massacre and the Pana Massacre in 1898," Corley said. "Workers have always had to fight for their better wages and working conditions … I wanted my students and young people to see the sacrifices that men and women that were their ancestors made so we would have better conditions today."
Corley is holding a book signing at Dana's Bookstore on the square in Taylorville Saturday, October 22. He is also scheduled to speak at the Shelbyville Public Library Saturday, October 29.