Dangerous Silence, Saving Talk: Part 2
Posted: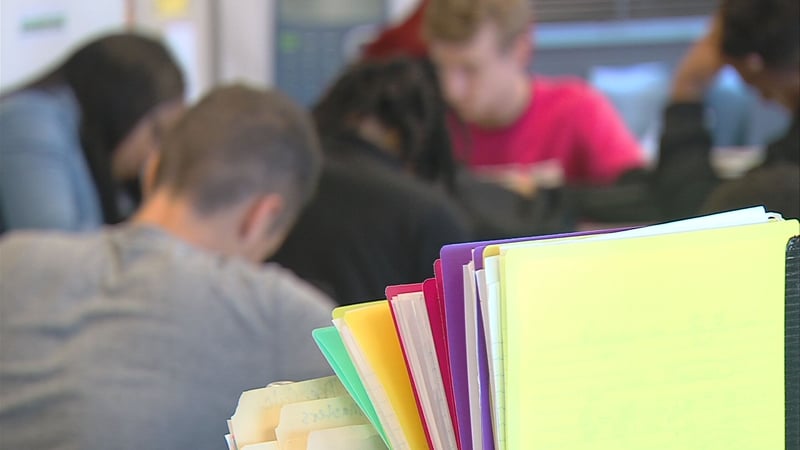 When Richard Kirchhoff returned from Vietnam in 1970, he learned that his brother had taken his own life.
Thirty-five years later, Kirchhoff lost his 18-year-old son Ryan to suicide.
"The emotional roller coaster at that time was immense, and I realized that going through that, I had to do something to both prevent suicide and help others that were dealing with these issues," Kirchhoff said."
In the years since, Kirchhoff became involved with the American Foundation For Suicide Prevention, now serving as Illinois co-chair and chair of the AFSP's Public Policy Council in Washington, D.C., advocating for legislation to help prevent suicide.
"Nationally, our big movement now is the Families in Mental Health Crisis Act," Kirchhoff said. "It's landmark legislation in the area of mental health."
That legislation aims to expand access to mental health services and training. Kirchhoff also points to research on depression in the past decade but says more is needed.
"We know ninety percent of those that take their life have some type of an active brain disease. Many of them are dealing with issues of depression," Kirchhoff said. "I know there's research taking place right here in Illinois with studies that have the potential of providing me, if I were to go in with medication, within three days that will benefit me."
At the state level, AFSP Illinois and others have advocated for changes in legislation as well; state law now requires school districts to develop suicide prevention and awareness plans and to train staff about suicide.
"We've gotten through the state the anti-bullying legislation, the faculty/staff education legislation," Kirchhoff said. "It has been significant."
Additionally, the Illinois State Board of Education is providing $1.9 million of funds through federal grants to three school districts, including the Decatur Public Schools, to address the mental health needs of children and families and to train school staff and community members on mental health. The program, called IL-AWARE (Advancing Wellness and Resilience in Education) involves several years of work.
"There are three primary goals of the grant," said Lawrence Trimble, Student Services Director for the Decatur district. "Number one: to develop community partnerships with behavioral health organizations … Number two: to implement what they call an MTSS, which is a multi-tiered system of support in the schools, and the last piece is to enhance mental health literacy. With that, we're looking at suicide prevention, bullying prevention, as well as reducing mental health stigma."
To see Part 1 of our series, click here.