Discovering Central Illinois: Lincoln
Posted: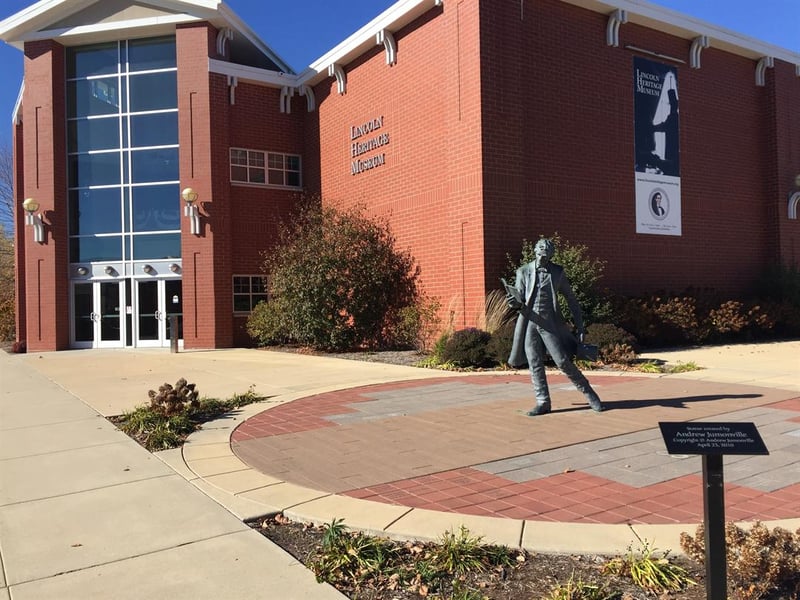 Lincoln, Illinois is located right off of Route 66. The Postville Courthouse, which is a reproduction of the first Logan County Courthouse, was used from 1840 to 1847. Abraham Lincoln served as a lawyer in the eighth judicial circuit.
The courthouse in use today is the Logan County Courthouse. The stone, three-story courthouse was built in 1905 and features a dome. According to the City of Lincoln, the structure is considered the second most architecturally spectacular courthouse in all of Illinois' 102 counties.
"The Postville Courthouse is a very iconic site and you'll get a chance to learn about the early court system in Illinois," explains Anne Moseley, the Lincoln Heritage Museum's Assistant Director and Curator. "When you travel around the city of Lincoln, there's a lot of hidden gems, so the murals on the backs of buildings tell the story of Logan County's history, but [you can] also go down to the square to see where Lincoln practiced law."
The courthouse also houses a statue of Lincoln, murals, and historical display cases.
The city of Lincoln is the only town to be named after him before he became President of the United States. Lincoln College is also the only school named after Lincoln while he was still alive.
According to the Director of the Lincoln Heritage Museum, Tom McLaughlin, Lincoln used to travel through the town while practicing law between 1847 and 1859.
"Lincoln College, which was then Lincoln University, was chartered in February of 1865 and as we inevitably know, he was assassinated in April of 1865. There's a comment that goes around that's kind of funny. Knowing Abraham Lincoln's dry sense of humor, when he was told that Lincoln University was going to be named after him, he said 'Nothing named Lincoln every amounted to much' which is funny coming from the President of the United States," says McLaughlin.
The college has been around for more than 150 years.
The Lincoln Heritage Museum's Director says the museum stands out from other museums. Inside the Lincoln Heritage Museum, there's a unique audio-visual experience where the phrase "look with your eyes" does not apply. Visitors are able to reach out and touch history.
"In most museums, you go in and the artifacts are behind glass and you're not supposed to touch them. Upstairs, you're required to touch. They're replica artifacts, but it actually brings the visitor into parts of the story," says McLaughlin.
McLaughlin claims the audio-visual exhibit takes about an hour and 15 minutes to complete.
The Lincoln Heritage Museum offers a look into what Abraham Lincoln's life before he was President.
"They look at what would be called a life review of Lincoln's life from boyhood in Kentucky, all the way up until his inevitable assassination, but you as the guest actually get to walk with Lincoln and hear stories about him. It's a really neat, interactive experience," McLaughlin says.
"The elevator's almost like a time machine, because as soon as you get off the elevator, you're right in front of the presidential box in Ford's Theater on the night of April 14, 1865," says Moseley.
With more than 100 artifacts on display, museum visitors can learn about Lincoln's personal side.
"We talk a lot about different characteristics that made Abraham Lincoln such a magnificent president: his empathy, honesty, and intellect," says McLaughlin.
"Lincoln's influence here focused on his relationship to the people. In his early years here in Illinois, he surveyed for Sangamon County. Eventually he ended up portioning off the land here around Lincoln to form Logan County. When he would eventually become a lawyer and travel the circuit, he was able to get the railroad to come through this portion of land and they ended up naming the town after him," says Moseley.
The Lincoln Heritage Museum is open Monday through Friday 9am to 4pm and Saturday 1pm to 4pm. The museum will have a new exhibit opening in February.