State 'transformation' starts with behavioral health
Posted: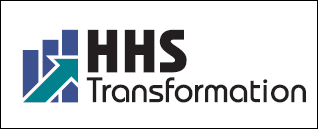 Plans to re-shape Illinois' human services system could include significant changes to mental and behavioral health services.
Last year, Governor Bruce Rauner announced what he called a Health and Human Services Transformation meant to improve collaboration between agencies, make services more responsive to consumers' needs and reduce duplicate services.
Organizers said the project's first priority was improving behavioral and mental healthcare with a primary goal of providing people help earlier.
"There are twelve major departments that are a part of that," said Diana Knaebe, who oversees mental health for the Department of Human Services. "We know the younger we can help kids … it gets to kids who have had trauma in their lives."
Officials say the efforts have already yielded results: added training for prison staff, 24/7 counseling for veterans and helping about 2,800 people with physical disabilities find work."
"Some of the efforts that have been going on with the Health and Human Services Transformation hopefully will get us to the point where we're able to serve people earlier versus later, and hopefully people being served as close to their home community and in their home community as possible," Knaebe said.
To learn more about the HHS Transformation, click here.