What to do when kids are scared of Santa
Posted: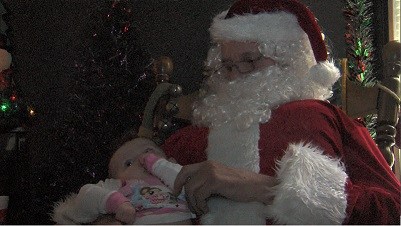 For families with young children, a Christmas-time trip to see Santa Claus can include more screams than a Halloween haunted house.
Sometimes, children are just plain scared of St. Nick.
Dr. Jennifer Snder, a pediatrician at Memorial Physician Services-Coke Mill and a mother of two, offers a few suggestions for parents preparing to take their young children to see Santa.
"Keep in mind, children might be afraid of Santa for a multitude of reasons-his beard, clothing, voice, size," Snyder said in a press release. "Fears of Santa are normal in the roughly 1-to-6 year age bracket, so don't be concerned something is wrong with your child's development."
Snyder recommends families take a few extra steps to make visits with Santa easier:
Familiarize children with Santa by reading books or watching movies that portray him in a positive light.
Make a wish list for Santa and take it to the mailbox; talking about Santa with children helps make him a comfortable character.
Do a "trial run" by visiting a mall once and walking by Santa so kids can see other children on Santa's lap.
Take one for the team by offering to sit on Santa's lap first to show your child it is okay. It could also make for a fun photo op and help lighten the mood.
Don't punish a child or make him or her feel bad if they are afraid of Santa. Snyder says this is a developmental stage they will eventually outgrow.