Non-traditional students face challenges, rewards
Posted: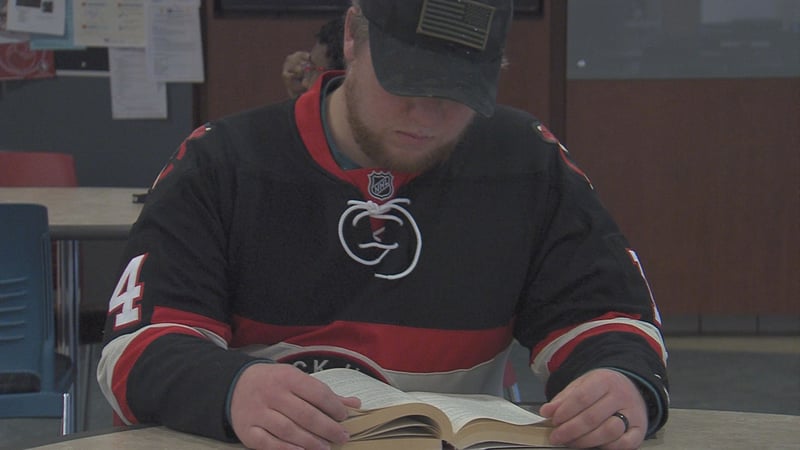 At colleges and universities around the country, "non-traditional" students are making up a greater share of students, encountering challenges and opportunities along the way.
New research from the for-profit Strayer University and U.S. News and World Report finds that about 70 percent of Americans who have pursued a bachelor's degree were non-traditional students, meaning they are either long past high school, are attending school part-time or are taking classes online. The report notes that non-traditional students tend to be more diverse than traditional students, and points to other differences.
Attending school as a non-traditional student can be challenging, said Ashti Dawson, a psychology major at the University of Illinois Springfield, who is pursuing a degree after a career in the military.
"Trying to balance my full-time education with being a full-time parent and employment … I'm pulled in a few directions," Dawson said.
Dawson's fellow non-traditional student and military veteran Torrence said he has encountered similar challenges.
"Some of the things that are a little more difficult is that sometimes they have a requirement where you have to go to on-campus (events)," Torrence said. "I live 45 minutes away … I'll have classes in the morning and it'll be at night."
Still, both said there are benefits to attending college later in life; both say they have valuable skills and experience.
"A lot of the classes I'm in, there are students that are 19, 20, maybe 24, but they don't have a lot of life experience and haven't done very much," Dawson said. "So I'm able to pull from that. That's helped out a lot."