Lincoln Challenge Academy Graduates 47th Class
Posted: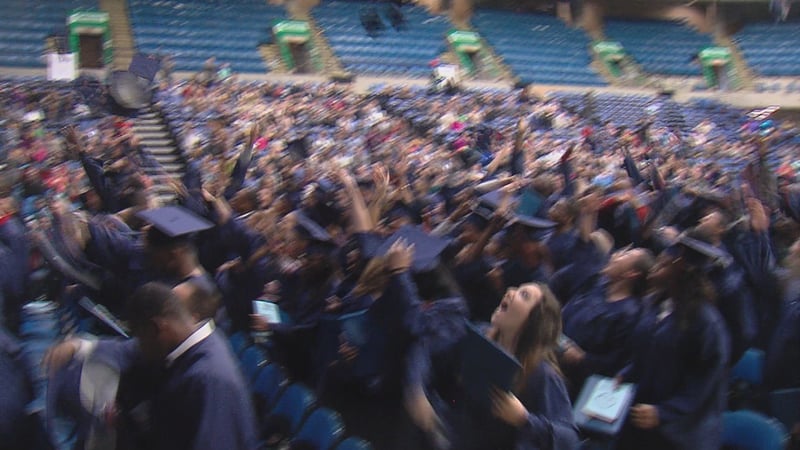 Springfield- A new group of cadets from Lincoln Challenge Academy walked across the stage as graduates.
The 47th class held their graduation at the Prairie Capital Convention Center in Springfield. The graduation signified an accomplishment for the graduates. "It feels great knowing that LCA gave me a second chance, most people told me I'm not going to make it. That's the reason I came here to prove them wrong." said Jose Barrera, a Lincoln Challenge Graduate.
Lincoln Challenge Academy gives youth a second chance at education."I came to Lincoln Academy because I wasn't doing good in school. I wanted the discipline to help me later on in life, and it was exactly as I expected it to be." said Barrera.
By using a military style education, cadets are given a chance to be the best they can be. "We use a residential program to get some initial skills and then we've recruited volunteer mentors from the communities from which these cadets come from to assist them applying those skills to assist them from which we've trained them the last five months." said Michael Haerr, Deputy Director of the Lincoln Challenge Academy.
It also gives attendees a chance to gain life long friendships. "You spend five and half months same people every day eating and sleeping, showering it creates some bonds" said Barrera.
The academy also allows the cadets a way to plan for the future, for Barrera he plans to go to Lincoln Tech to gain his certificate in diesel engineering.
The Lincoln Challenge Academy is now accepting applications for the 48th class.