Working holidays 'rewarding' at nursing homes
Posted: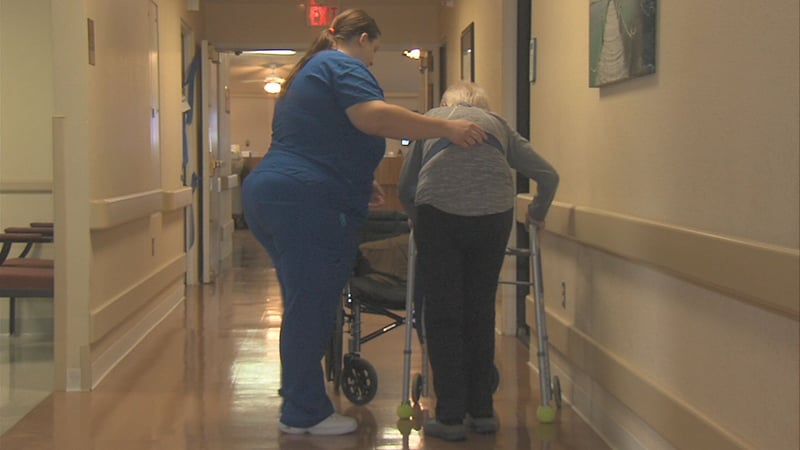 For many people, holidays like Christmas are spent at work.
At nursing homes like Shelbyville Manor in Shelbyville, workers spend every day of year caring for those who can no longer care for themselves.
"It's a very rewarding job," said Emily Taylor, a Certified Nurse's Aide. "We bathe them, feed them, the care that they can't do."
Assistant Nursing Director Misti Beck said that work is done year-round.
"I have worked Christmas, Christmas Eve, Thanksgiving, New Year's Eve, New Year's Day," Beck said.
During holidays like Christmas, staff often work to prepare residents to visit family or friends, but Beck and Taylor say they also spend time with those who no longer have family or friends at hand.
"We can go home to our families on Christmas, to our kids, but some of these people don't have family they can go home with," Taylor said. "So it's rewarding to come here on Christmas, or any day to see their smiles, to sing with them, just to be with them when they don't have that family member with them."
Beck said often, residents leave lasting impressions on workers.
"Getting to know the residents and what they used to do when they were younger, their families … going home after all that, it's made my job worth it," Beck said.