Kincaid flooding: one year later
Posted: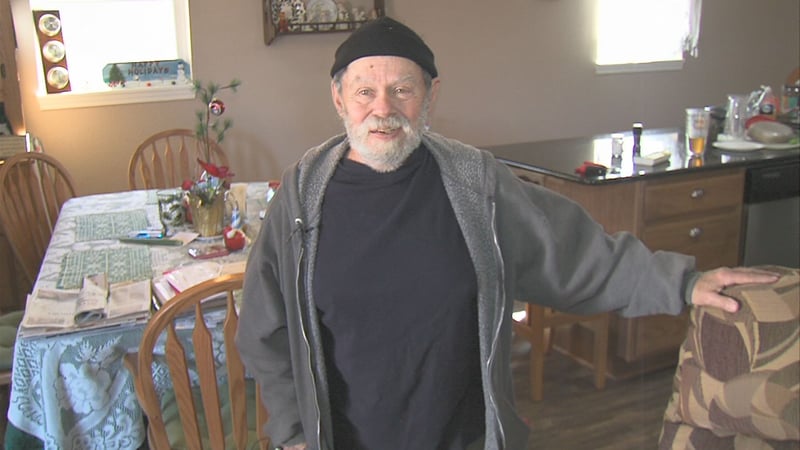 One year after floods cut through Kincaid, the Christian County community continues to recover.
City officials said the flood affected families in 18 homes; they said all but three of those families have returned to their homes. Of those who have not, two are awaiting final repairs by Habitat for Humanity, and a third is moving to a new home with help from community funds.
Resident George Dees remembers the damage flood waters caused his home.
"We had to tear all the siding off, because there was mold in it," Dees said. "There was mold down in the floor joists. We tore all that out."
Dees' home shows few, if any, signs of the flood, except for a framed newspaper clipping with pictures of his home hanging on the wall. Dees and others received help from community members and groups like Baptist relief workers who provided demolition work and a Catholic Charities program that provided new furniture.
"I had a friend who said he'd come over and rebuild … for me," Dees said. "He came over with his sons and did all this. I'm no carpenter."
Current Mayor Bill Jarrett said community leaders decided early not to rely on federal or state aid. Instead, community members established a special fund independent of village government and overseen by local clergy. The fund ultimately raised about $59,000.
"One of the biggest lessons I think we all learned is you don't want to count on state or government grants or money, because it takes a large amount (of damage costs) to get that, and we didn't qualify," Jarrett said.
Police Chief Dwayne Wheeler also praised the community effort. He encouraged other communities to prepare for similar disasters.
"This could happen to any community, especially if you're by a river like we are," Wheeler said. "Get ahold of your emergency management director, sit down with him, speak about it: if this does happen, what's the steps to take?"