Paris man re-canes hundreds of heirloom chairs
Posted: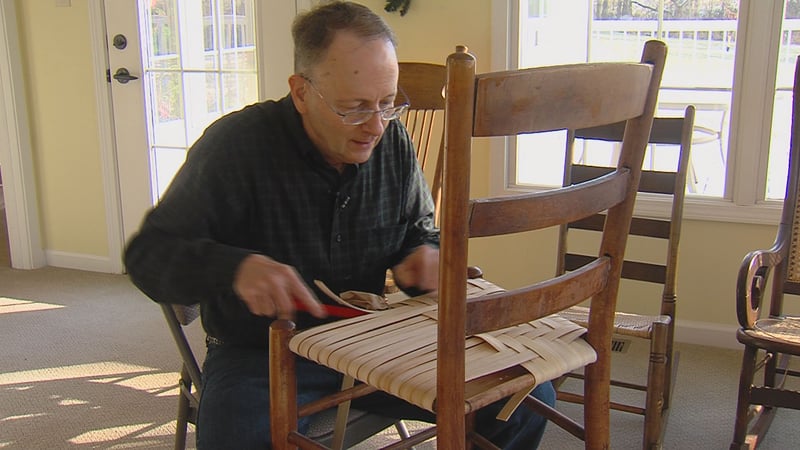 For more than 40 years, now-retired funeral director, coroner and insurance agent David Dick has pursued a passion in his spare time.
Dick, who lives near Paris, has repaired and replaced the cane seats of about 1500 chairs and other pieces of furniture, a process that involves weaving strips of woody plant material in various patterns.
"After I got out of the service, my mother had two chairs that needed to be re-caned," Dick said. "My wife and I went to Lexington, Illinois, to her grandfather's on a Saturday in January. He taught us the basics … and he died the next Tuesday, unexpectedly, of a heart attack."
Though the process is painstaking, Dick said it is also relaxing.
"I could start a chair and work all night long, not go to bed," Dick said. "The chairs are so interesting. I love to see completed work that's good, and I'm pretty proud of my work.
In recent years, Dick has been listed online, putting him in touch with people from around the Midwest.
"I've got a baby bassinet now that's over a hundred years old, been in this family, and this lady's grandmother was in it and her uncle," Dick said. "To me, that's … restoring history, and you're restoring that piece."
Dick said also spoke highly of an organization called the SeatWeavers Guild that helps weavers learn and improve their craft.