Capital Area Home Sales and Prices Were Up in 2016
Posted: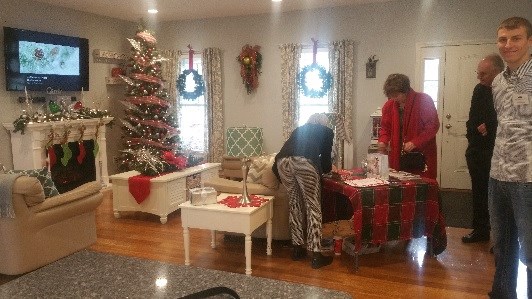 Springfield- In the Capital area, home sales, pending sales, home sale prices and new listings were up while days on market inventory were down, according to the Capital Area REALTORS.
Home sales in the Capital Area during the month of December 2016 reached 267 units, reflecting a decrease of 6.0 percent from the 284 home sales recorded in December of 2015. Home sales for 2016 reached 3,834 unit sales, reflecting a 1.7 percent increase from the 3,769 units sold during the same period in 2015.
The median home sale price (for all single-family homes and condominiums) during December 2016 was $110,000, down 13.4 percent from December 2015. The median home sale price for 2016 was $121,000, reflecting a 0.8 percent increase over the 2015 median price of $120,000.
"After several years of improvement in the local housing market, 2016, as predicted, was not a break-out year but more of a measured success," according to REALTOR John Klemm, broker-owner of Sangamon Realty and president of the organization.
In the area of foreclosure sales, there were 22 sales in December 2016 or 8.2 percent of all sales as compared to 10.9 percent of all sales in December 2015. For 2016, there were 325 foreclosure sales or 8.5 percent of all home sales versus 340, or 9.0 percent of all home sales in 2015.
"Interest rates were expected to rise throughout 2016 but they did not. The Federal Reserve waited until December 2016 to make a rate increase. Incremental rate hikes are again expected in 2017," said Klemm.