School administrators: suspensions down after state law change
Posted: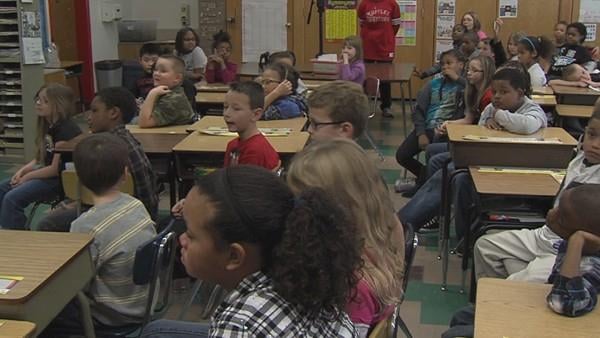 Four months after state law required them to change their discipline policies, the Decatur school district reports a drop in suspensions and expulsions.
So far this school year, the numbers of student infractions, suspensions and expulsions have all been reduced in half, according to co-interim superintendent Michael Dugan.
The changes come after a state law, SB 100, limited when schools could use harsher punishments and eliminated zero tolerance policies among other changes. Schools were required to update their codes of conduct to comply with the law.
"We became too efficient at pulling kids out of class for behavioral infractions, got very good at in-school suspension, lunch detention, out-of-school suspension, and this should be something you're not good at," Dugan said.
Proponents of the law said they hoped to address what they call the "school-to-prison pipeline," where students, particularly black students, spent more time out of class because of discipline and become more likely to enter the criminal justice system later in life.
Dugan said in Decatur, responding to the law has meant moving away from set punishments for specific behaviors and focusing on stopping problem behaviors rather than punishing them.
"Consequences will be a little further along the way, but we're going to try to intervene and change behavior," Dugan said. "The whole focus here is to change behavior … That relationship between the teacher and the student and the family is very important, and when that's a strong relationship, we don't get that many infractions and we don't run into that many issues."
Still, some teachers worry the changes to policy and limits on punishment could reduce their ability to keep order in class, a concern Dugan said administrators are working to address.
"We're continuing (professional development) with our teachers, so they're given the support in the classroom," Dugan said. "We hired a behavior interventionist through our student services, and they're going to be providing support for teachers that are having issues within their classrooms as well as students."