Duckworth, Durbin vote no for Betsy DeVos
Posted: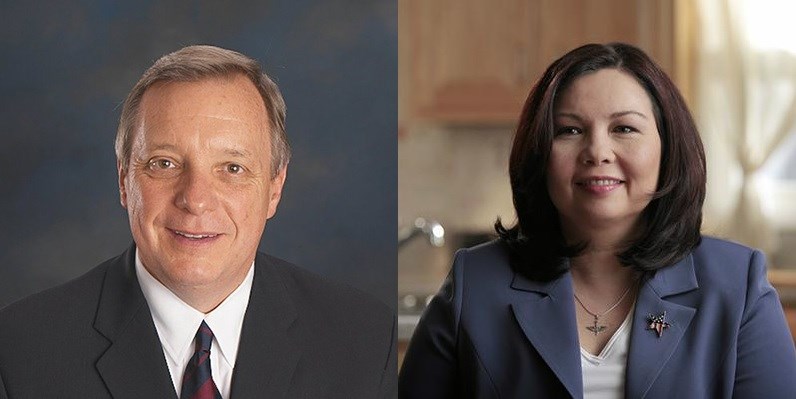 WASHINGTON – On Tuesday afternoon the Senate confirmed school choice activist Betsy DeVos as Education secretary. Vice President Mike Pence was the tie breaking vote.
U.S. Senator's Duckworth and Durbin both voted against the nomination. Both released statements on why they believe DeVos was not the correct choice.
"I do not believe the President nominated the best candidate to serve as Secretary of Education; I do not even believe he nominated a qualified candidate. I was hoping Ms. DeVos would ease my concerns about her qualifications at her confirmation hearing and prove that she was up to the job. Instead, Ms. DeVos failed to study, showed up unprepared and appeared unfamiliar with a foundational civil rights law that guarantees every student, including those with disabilities, the right to a quality, equitable education," said Duckworth.
Durbin took part in the Senate Democrats' 24-hour debate on DeVos.
"Our efforts may have fallen short today, but we must continue making our voices heard. I am proud to stand with the tens of thousands of Illinoisans who voiced their opposition to this nomination, and I will do everything in my power as a United States Senator to ensure that we continue to deliver on our promise of public education for all," Durbin said. The vote was historic. It was the first time a vice president had to break a tie on a Cabinet nomination. Other Democrats cited DeVos lack of public school experience and financial interests in organization pushing charter schools.
In an earlier tweet, President Donald Trump wrote "Betsy DeVos is a reformer, and she is going to be a great Education Sec. for our kids!"
The Associate Press contributed to this report.