Central IL Red Cross volunteers head to California
Posted:
Updated: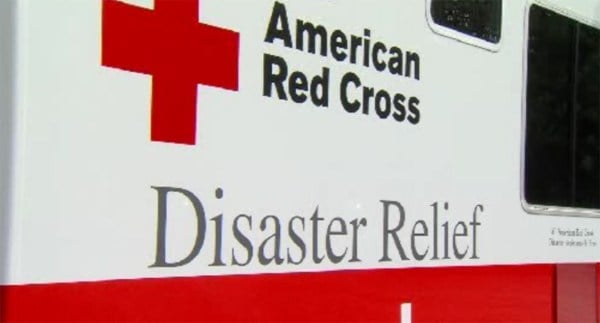 ILLINOIS – The American Red Cross has launched a massive disaster response, with volunteers from Central Illinois assisting people evacuated because of the Oroville Dam spillway in California.
Nearly 200,000 people have been ordered to evacuate due to a spillway serving the country's tallest dam developed a hole that threatened to release uncontrolled floodwaters. It has since been downgraded, but many people are still displaced. The latest from NBC News can be found here.
As many as 2,200 residents of northern California were in Red Cross and community shelters as of Monday, February 13. The Red Cross is now preparing to shelter and feed thousands more in the upcoming days.
The evacuation orders came Sunday night in Butte and Yuba counties, Yuba City and Marysville, as damaged was discovered to the Oroville spillway.
While the dam is currently intact, the emergency spillway is still compromised, according to officials.
The governor of California has declared a state of emergency and substantial search and rescue help is being deployed, including the California National Guard and Highway Patrol, along with swift water rescue teams.
Nine Red Cross volunteers were deployed to Butte County in California from the American Red Cross Central and Southern Illinois Region. Those volunteers will be working as an entire "shelter team" to set up and staff a shelter to provide a safe place for the evacuated residents.
Chief Executive Officer of the American Red Cross Central and Southern Illinois Region, Lyn Hruska, says Red Cross volunteers are always eager to help with disasters.
"It is inspiring to work with volunteers who are willing, on very short notice, to take time away from their lives and their loved ones to help others in need," Hruska adds.
Volunteers deployed from the Central and Southern Illinois Region include: Kerri Becker (Springfield, IL), Chuck Bullard (Morrisonville, IL), Holly Hall (Monroe City, MO), Kathi Knope (Taylorville, IL), Sylvia Martinez (Davenport, IA), Connie Roberts (Hannibal, MO), Paul Sierra (Moline, IL), Robert West (Davenport, IA) and Robin Wilson (McLeansboro, IL).
More information about disaster relief and other services offered by the Red Cross can be found here.