Central Illinois Treasures: Fish Carver
Posted: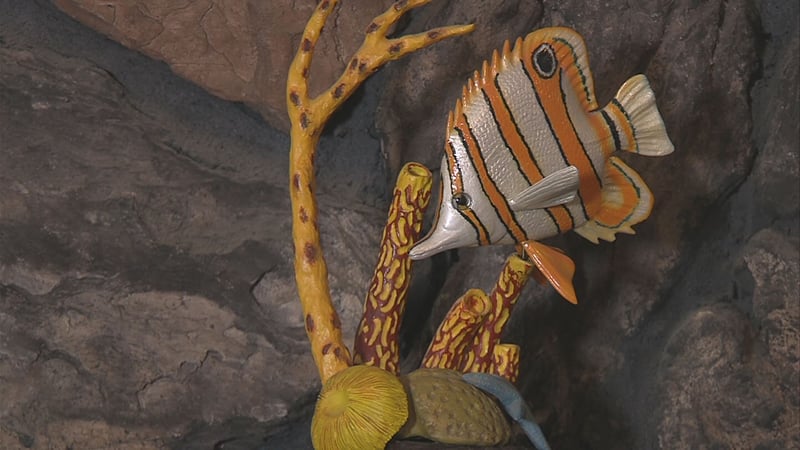 The basement of Terry Page's home near Hillsboro is lined with reminders of his love for fishing: mounted muskies and bass, antique lures and boxes of fishing magazines.
"I started at age three," Page remembers. "I caught a bluegill. My dad and my uncle came in with a mess of northern (pike) and smallmouth bass, and I got to put my bluegill on the stringer with them, and they took my picture. Still have it."
As an adult, Page taught industrial arts, building trades and math in schools. He also developed an interest in wood carving. That caught the attention of one of Page's school administrators.
"He told me he wanted a cobra, a snake," Page said. "I thought that might be kind of fun to try. I found a picture of a rattlesnake on the cover of an outdoor magazine … so his cobra had a rattlesnake head. The next time I talked to him, he said he'd like to have a piranha."
In the years since, Page has carved songbirds and other animals, but he's also developed a talent for carving fish out of wood. Some are native fish of Illinois while others are exotic species from around the world.
Page begins by drawing the fish he wants to carve on paper, then outlining it on wood. He cuts out the rough shape of the fish, then creates the contours of its body using a handheld electrical tool. He adds the finer details of fins and scales with small files and sandpaper tools before carefully painting the fish. Page also builds the coral or rocks with which the fish will be displayed.
"The most common is 'Well, how long does it take you?'" Page said. "I usually give them the answer 'Well, if I kept track of how long it took, I'd probably quit because it's way too long.'"