Springfield officer justified in deadly police shooting
Posted: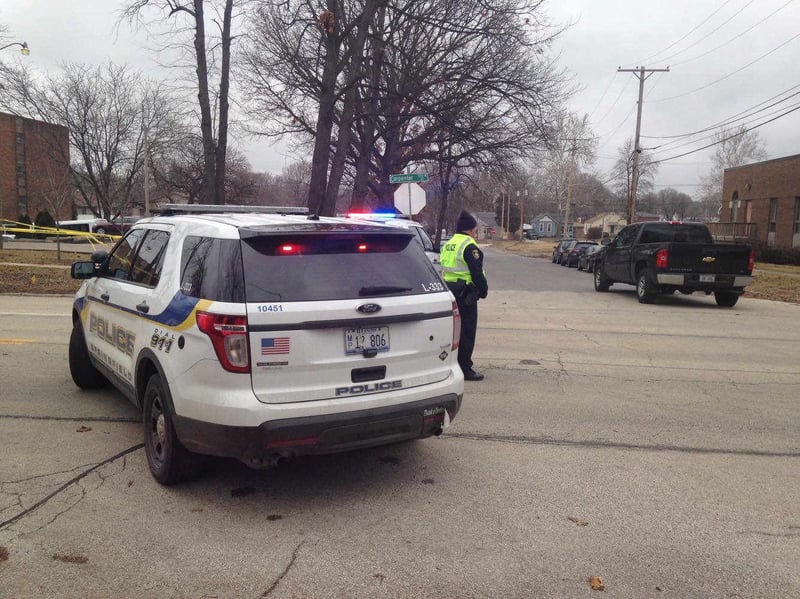 (WAND Photo)
SPRINGFIELD – An officer will not be criminally charged in the January shooting death of a Springfield man.
According to the Sangamon County State's Attorney's Office, Springfield Police Department Officer, John Shea was justified in his action in the shooting death of Daniel Rogers on Jan. 23.
Illinois State Police reviewed body camera footage, surveillance video and interviewed dozens of witnesses before submitting the evidence from the shooting to the state's attorney.
The investigation found that Officer Shea was justified in using deadly force against Rogers.
The shooting happened in the 500 block of West Carpenter Street at about 10:35 a.m. Shea responded to the scene after multiple reports came in of an individual, later identified as Rogers, throwing rocks and other items at cars.
Authorities say the male began to throw objects at the officer's squad car, at which time the officer got out of his squad car and began talking to the man. As the officer approached, the man turned around and "assumed a posture like he wanted to be handcuffed." The officer placed one of the subject's wrists in the handcuffs, at which time the man allegedly turned around and struck the officer.
According to the evidence, Rogers struck Officer Shea in the face with his elbow causing several nasal fractures and a concussion. Multiple witnesses reported Rogers trying to reach for Shea's gun.
An eyewitness told police that they were glad Rogers was unable to get the gun. The witness stated that Roger had the upper hand in the beating.
Shea told police that his vision was "starting to go gray" during the attack. When Shea fell to the ground he grabbed his gun and shot at Rogers.
Following the shooting, ISP officials say lifesaving measures were started, but Rogers later died at a local hospital.
Body camera video of the shooting has not been released by the Springfield Police Department.