Del Carmen's Pizza East to be torn down, possibly rebuilt
Posted: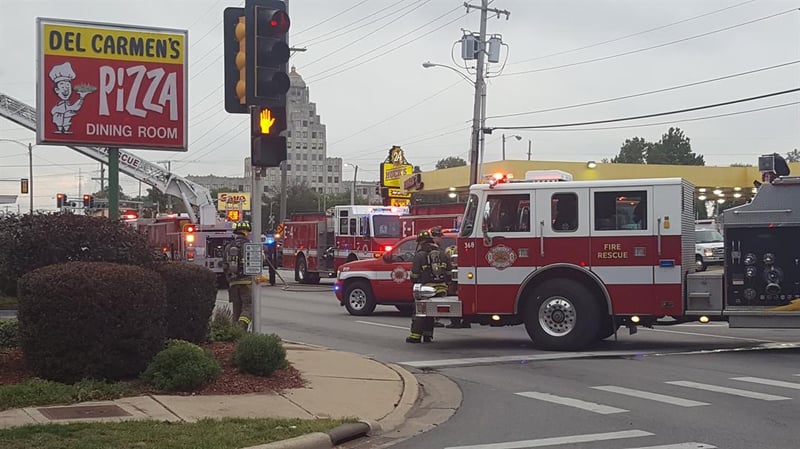 DECATUR - A popular pizza place in Decatur will soon be torn down. As WAND News first reported, a fire tore through Del Carmen's East. The fire was ruled as an arson.
If you look at the outside of the building, there doesn't appear to be much damage. That's not the case on the inside, as the smell of smoke lingers among the rubble.
"There's a lot of smoke [damage.] A lot of mold has come in since then, too. It burned all the way up from the floor through the roof, so there's holes from the floor to the roof. There's structural damage," explains Larry Stanley, the Owner of Del Carmen's East.
Larry and Martha Stanley have owned the pizza joint for 30 years and want to see the restaurant rebuilt. They say they're nearing retirement and don't want to start from scratch.
"We have two daughters that are interested in taking over," Larry explains. "If not, I've got several business people that have contacted me interested as reopening as Del Carmen's, wanting us to help them with the name and recipe."
Fire tore through the restaurant in September, leaving more than $400,000 worth of damage.
"We're in the process of having asbestos tests run on it that have to be done," says Larry. "As soon as it gets done, this will come down."
The Stanleys hope whoever set the fire is caught.
"Whoever did this, they need to think. It took us 30 years to build this place up and they tore it down in 30 minutes. They do not realize what it did to our 20 employees, plus the stress of what we've been through for the past four months. I hope they watch this and they never do it again to anyone else," says Martha Stanley.
The owners believe the restaurant will be torn down in a few weeks.
"We haven't had a day go by that we don't run into several people wanting to know when we plan on opening again. Our customers were so good to us for the past 30 years, I'd hate to leave them stranded."
The Stanleys say they'd like to see the restaurant rebuilt under new owners within 6 months to a year.