Brad Underwood named Illinois head basketball coach
Posted: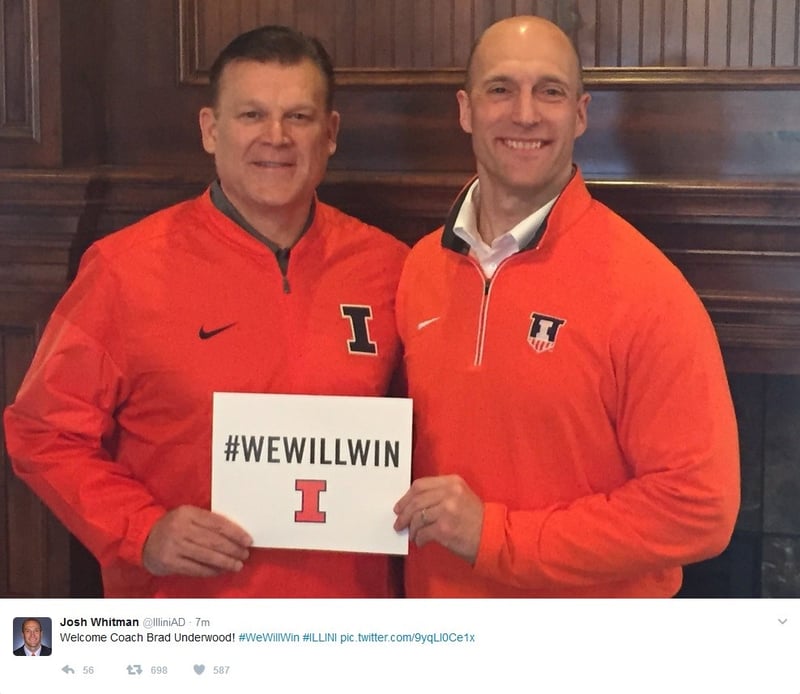 CLICK THE VIDEOS ABOVE FOR A RECAP OF UNDERWOOD'S ARRIVAL IN CHAMPAIGN. INCLUDED: INTERVIEWS WITH UNDERWOOD, WHITMAN, AND AN IN-DEPTH REPORT FROM GORDON VOIT. ALSO - RECRUITING UPDATE, AND BEHIND THE SCENES LOOK AT UNDERWOOD'S WORK AT OSU.
CHAMPAIGN -- Illinois has hired Brad Underwood as its new head basketball coach.
Athletic Director Josh Whitman made it official Saturday, just one week after firing John Groce.
Underwood spent last season as head coach at Oklahoma State, where he led the Cowboys to a 20-win season and a 10-seed in the NCAA Tournament.
"Coaching basketball at the University of Illinois is a once-in-lifetime opportunity," Underwood said in a U of I press release. "The players, fans and administration at Oklahoma State have been absolutely incredible, and I want to thank them for the support they've given me and my family over the last year. However, during my time at Western Illinois, I always saw the Illinois coaching job as one of the truly best in the nation. I want to thank Josh Whitman for the opportunity to join the Fighting Illini family and look forward to working with him to build a championship program. I can't wait to get started with our team. Next season can't get here fast enough for me!"
Oklahoma State finished fifth in the Big 12 with a 9-9 conference record, and they lost in the first round to Michigan 92-91.
Prior to his one season at Oklahoma State, Underwood spent three seasons at Stephen F. Austin where he compiled an 89-14 record, and three NCAA tournament appearances.
Underwood is a 1986 graduate of Kansas State. He was an assistant coach at Western Illinois from 1992 to 2003.
An introductory press conference is scheduled for Monday at noon.