SIU system weighs millions in cuts
Posted: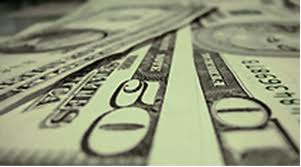 The Southern Illinois University system may cut millions more dollars from the budgets of its three campuses, the system's president reported Wednesday.
In an online message, President Randy Dunn said that the university is considering $4 million of cuts to SIU Edwardsville and $2.2 million of cuts to SIU School of Medicine in Springfield. Dunn said the cuts are needed because of the continuing Illinois budget crisis, which he called a "governmental abomination playing out before us at the state level."
The cuts at Edwardsville would come through redesigning courses, delaying construction and renovation projects and making research centers self-supporting. Cuts at the School of Medicine would come through consolidating some academic administration, eliminating staff and administration positions in telemedicine and other areas, cutting equipment, travel and maintenance spending, and eliminating non-academic support positions for research assistants, non-tenure faculty and office support.
Dunn said he would recommend those changes when the SIU Board meets April 6. He said SIUE and the School of Medicine have already cut $12.5 million and $6.2 million respectively this year.
SIU Carbondale would also need to identify at least $30 million of operating costs that could be cut in addition to $21 million already cut at the campus, Dunn said. He also recommend the board authorize its treasurer to loan some unrestricted funds from the Edwardsville campus to Carbondale.
Still, Dunn pointed out that, while all budget cuts being considered should be treated as permanent and recurring, "it is the case that any or all cuts could be rolled back by the campuses depending upon an amount of future state appropriations that may be received—whether via a stopgap payment or a full state budget.