Central Illinois Treasures: Industrial Design
Posted: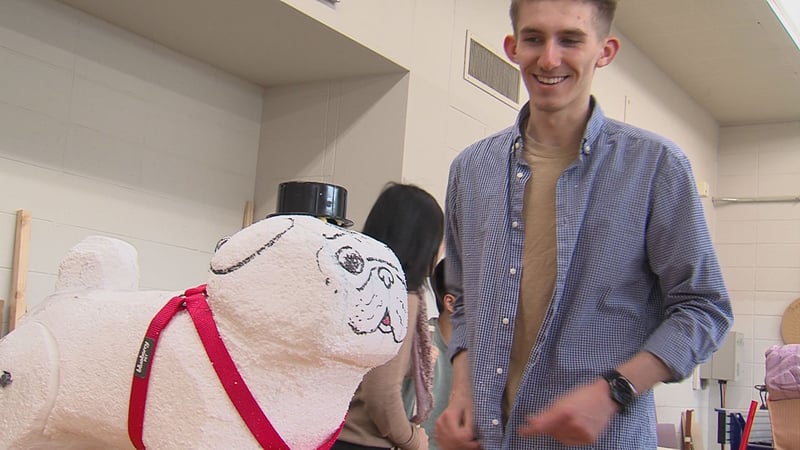 On a Monday morning, students at the University of Illinois hover over work benches and tables, studying sketches and tinkering with models.
The students are sophomores in the university's Industrial Design program.
"Industrial design is one of the hidden gems of the university," said professor Deana McDonagh. "Industrial design is everything you touch from the moment you wake up to the moment you fall asleep. It's literally the bed you're lying in, the telephone, the bathroom, the shower."
This semester, teams of students in the class are designing special wheelchairs for dogs who cannot walk. The class will send a winning design to high schools in southern Illinois, where students will use 3D printers to make the parts for the wheelchairs. Illinois prison inmates will assemble those parts and send them to help dogs around the Midwest.
"As designers, our job is to think bigger, to be really creative and say 'What if we did something?'" said MFA candidate Rachel Heaton. "What's so exciting about this project is that a whole bunch of people in a lot of organizations decided to say 'yes.'"
But McDonagh says the work of industrial designers at the University of Illinois could ultimately help people with disabilities as well.
"What we're doing, here on our campus, is looking at the elder, the senior, the person with a disability not as someone who's not like us … but someone who's representing the new normal in our population," McDonagh said. "We're bringing in sexy. We're bringing in great use of materials. We're transforming everyday assistive technologies. We want to take them to a place where you say 'I want one! What is it?'"