Boy, family push hearing aid legislation
Posted: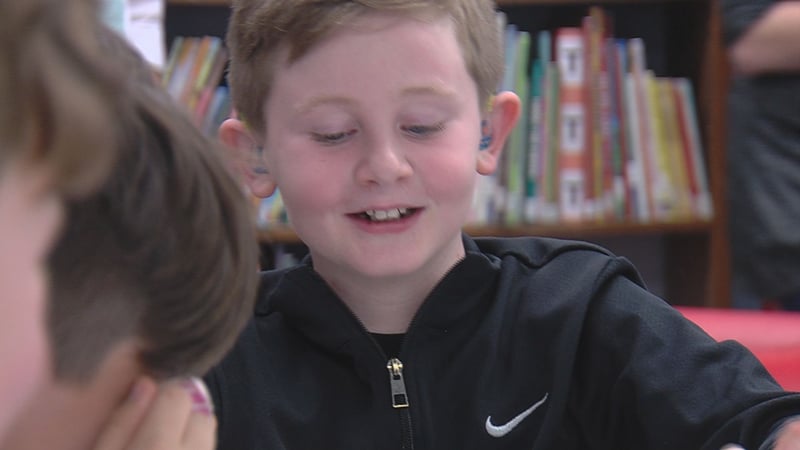 SPRINGFIELD, Ill. (WAND) - Sangamon Valley third grader Hunter Martin has a diverse set of interests.
"I like cooking and baking, playing soccer, and I like learning," Hunter said.
To pursue those interests, Hunter relies on hearing aids to address hearing difficulties he has had all his life. He explained the problems that arise when he does not have working hearing aids.
"When somebody's trying to talk to you, you can't hear them," Hunter said. "You need to be like a team, so when I don't have my hearing aids, I can't be as good of a teammate."
Hunter's brother also requires hearing aids, but the boys' parents say their insurance does not cover the devices.
"With two boys with hearing loss, that's about $8,400 every three-to-five years just for the hearing aids, and insurance covers none of it," said Hunter's mother Ramona Martin, adding that an insurance company representative told her the hearing aids are considered "cosmetic."
In recent years, the Martins have pushed for state legislation to require insurers cover hearing aids for children. Last week, Hunter spoke before an Illinois Senate hearing, discussing a bill that would require insurers to cover children's hearing aids.
WAND-TV reached out to Cathryn Donaldson, communications director for the America's Health Insurance Plans, a trade group that represents many insurers. She said the Affordable Care Act already establishes an "essential health benefit" package, requiring insurers to cover ten broad categories of health services.
Donaldson warned that allowing states to enact additional benefit mandates, like the one proposed in Illinois, requires states to pay for increased costs.
"In general, increasing the number of mandated benefits increases costs overall and impacts insurers' ability to continue to provide access to quality, affordable care for their members," Donaldson wrote in an email.
Nevertheless, Hunter said he hopes the legislation in Illinois becomes law, not only for himself, but for other children who use hearing aids.