Macoupin Co. leaders warn of rising opioid abuse
Posted: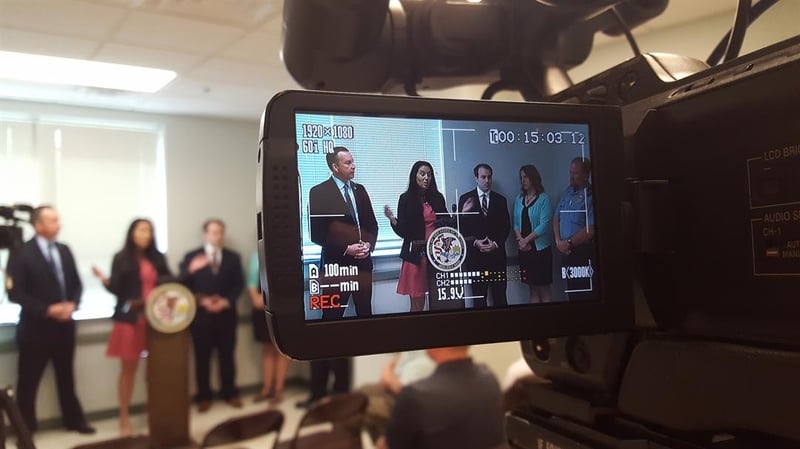 MACOUPIN COUNTY, Ill. (WAND) --Leaders in Macoupin County called for the public's help in stemming growing rates of heroin and opioid abuse here and in communities around the country.
Speaking at the Maple Street Clinic in Gillespie, law enforcement officers, medical workers and others said heroin and opioid abuse led to at least eleven overdose deaths in the county last year.
"We're going to have a new population of orphans if we don't do something about this," said Angela Weidner, chief operating officer of the clinic. "A lot of times, people don't think this epidemic affects them, because they don't have anyone in their family who's affected by it. It does, because when someone is addicted to heroin, they will do anything to get that drug."
Those who spoke said families can help prevent opioid abuse by properly disposing of used medications, so they cannot fall into the hands of addicts or potential addicts.
"If the drugs aren't in your homes, then there's not the availability to your children, to your grandchildren, to your relatives," said Jordan Garrison, Assistant State's Attorney.
On April 29, pharmacies and law enforcement in the county are taking part in a National Drug Take Back Day, accepting unwanted medications and other items. The event in Macoupin County runs from 9 a.m. to 12 p.m. at Sullivan's Pharmacy in Staunton and at Michelle's Pharmacy in Carlinville, Gillespie and Bunker Hill.
The county sheriff's department and some police departments also have drop boxes at their offices where people can dispose of unwanted medications.
During the presentation, which included remarks from State Senator Andy Manar, D-Bunker Hill, speakers including Weidner also said the state budget crisis has made it harder for people with opioid addictions to access treatment, and they warned proposed budget cuts could make the problem even worse.