The Right Track: Saving Lives
Posted: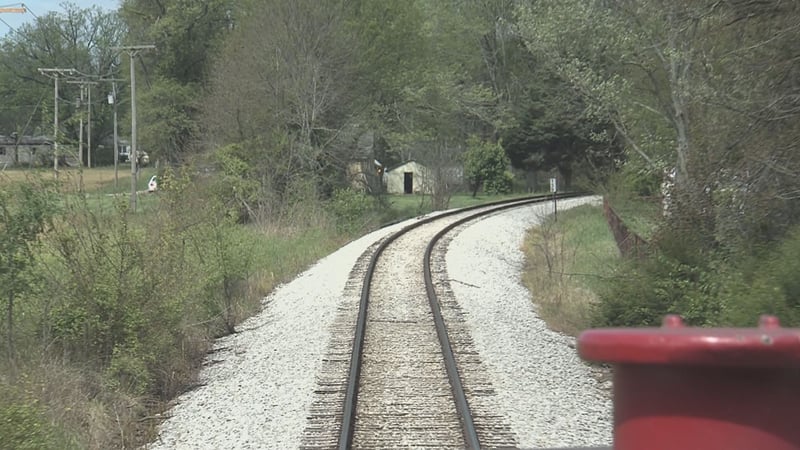 PALESTINE, Ill. (WAND)- Train masters Jim McDonald and Randy Bevlin climb into a bright red locomotive and out of the bright morning sun.
Both men are veterans of the Indiana Rail Road.
On this day, they are joined by two police officers; behind their locomotive are two train cars full of law enforcement officers and community officials from the Robinson area who can see the view from the front of the train by means of a television screen.
The goal is to share the problems railroaders encounter each day, particularly people walking on railroad tracks and drivers trying to beat trains across rail crossings.
"These engineers deal with it on a daily basis," Bevlin said. "Every trip, somebody's going to run a stop sign or a signal."
That can be dangerous since heavy trains can take a long time to stop and since trains can appear to be moving more slowly than they actually are, Bevlin and McDonald said.
"It'll happen three or four times every trip," McDonald said. "I've had kids when I was running a train who were walking (on the tracks) … with their back to me with headphones on."
Illinois consistently ranks in the top five states for deaths on the rails, in part because of the state's high number of railroads and rail crossings, said Chip Pew with the Illinois Commerce Commission.
Those deaths can have deep effects on the engineers involved.
"They live with that from the day it happens, the rest of their life," Bevlin said. "They think about it all the time. Some engineers can deal with that, some engineers cannot."
Pew said events like this train ride are meant to push others to help save lives.
"From a law enforcement perspective, it may be issuing citations for people that are violating railroad crossing gates, flashing lights, trespassing on railroad property," Pew said. "From a local official perspective, it may be allowing us to come in and talk to their students in schools."