Danville citizens speak out over concerns of coal ash contaminating Middle Fork River
Posted: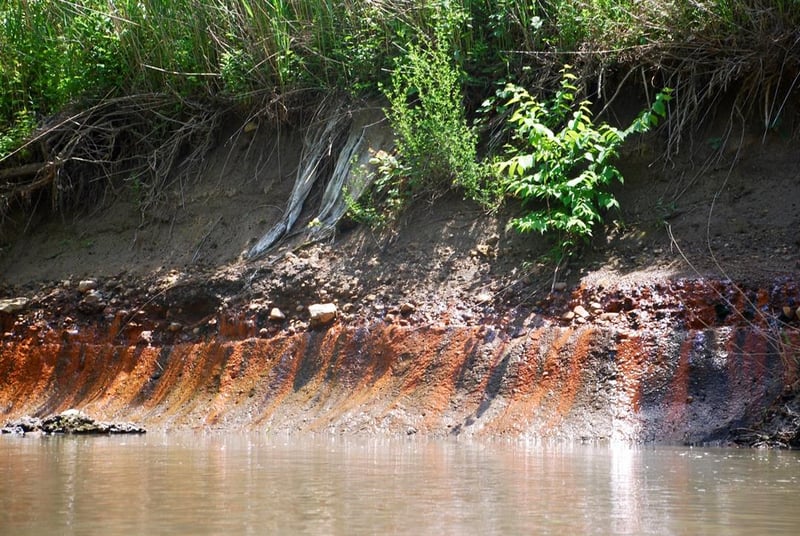 DANVILLE, Ill. (WAND)- The Middle Fork River is a natural resource unlike anything else in the state, which has the possibility of being contaminated with coal ash.
"In flood events it often tops the oldest two ash pits which means that the river water is mixing with the coal ash and moving back into the water so that's a concern," says Pam Richart the co-director of the Eco-Justice Collaborative.
The Middle Fork River is the only scenic river in the entire state of Illinois.
"The fact that the river happens to be moving closer an closer and closer to these pits so much so that they had to do emergency stream bank stabilization last fall," added Pam. "20 feet of erosion took place, 20 feet in just six years."
The power plant has been closed since 2011, but the coal ash pits still remain. Danville city leaders wants Dynegy to be held accountable for the waste they have left behind.
"We need to hold the corporation accountable to make sure that this is a buck that is not passed on down the road for years to come," says Scott Eisenhaure the mayor of Danville.
However, leaders who have talked with Dynegy say they are weighing all their options. One of which includes covering the ponds instead of extracting the coal ash and moving it some where else, moving the waste would be a the more expensive option.
"Yes it will be expensive," added Pam. "In terms of cost the bigger cost would be if there is a spill, it could be catastrophic for the area."
A spill could contaminate the natural resource for years.
"If we lose those natural assets we loose opportunities for recreation for quality of life improvement and dare I say economic improvement," added the Mayor.
In response to the town hall, Dynegy officials released a statement regarding a recent riverbank restoration project on 485 feet of the Middle Fork Vermilion riverbank. Officials say the five-month project helped to ensure the long-term stability of the riverbank, and that the effort was coordinated with the U.S. Army Corps of Engineers, Illinois Department of Natural Resources, the National Park Service, and other agencies.
Additionally, Dynegy officials say they monitor the conditions of the Vermilion ash ponds, and regularly performs inspections of the ash ponds. The company is also attempting to beneficially reuse all coal combustion byproducts by 2020.