Program promotes rural health jobs
Posted: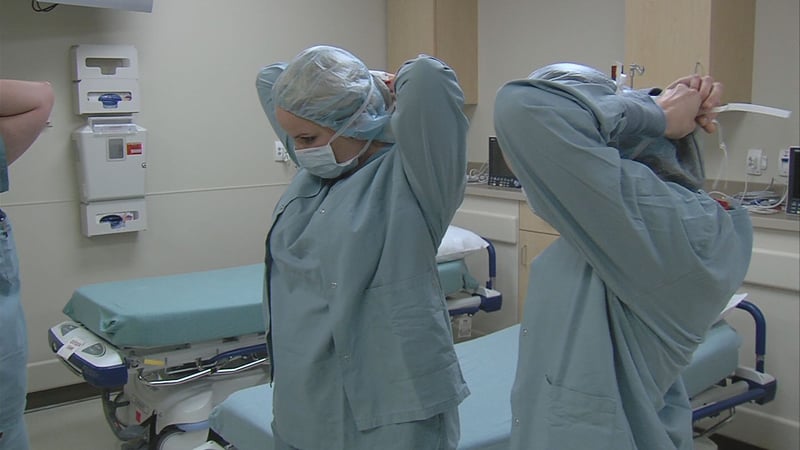 TAYLORVILLE, Ill. (WAND)- Taylorville Memorial Hospital is hosting two students through a program to help recruit healthcare workers for rural communities.
One student, a recent SIU graduate from Hardin, comes from a family that worked in rural health.
"My grandpa was a rural physician, and I hear stories of his life and the lives he touched," said Kailyn Baalman.
The other student, an undergrad at the University of Illinois from Batavia, said she is considering a master's degree in public health.
"Part of the reason I want to be in healthcare is because I want to help people," said Delaney Corbitt. "I would really like to have a relationship with them and get to know them."
Both students are taking part in the Rural Health Experience, a program through the National Center for Rural Health Professions that allows students to observe rural healthcare providers.
"Many rural communities like Taylorville are in need of primary care doctors, and so this is to help fill that need," said Kim Bourne, President of Taylorville Memorial.
Both women say they have already seen a personal connection on the part of the doctors they've observed.
"I worked in St. Louis for six months in the E.R., and there was such a disconnect between the physicians and the patients," Baalman said. "When you get into the rural health setting, it's more like family."