Lawmakers unveil higher education reform plan
Posted:
Updated: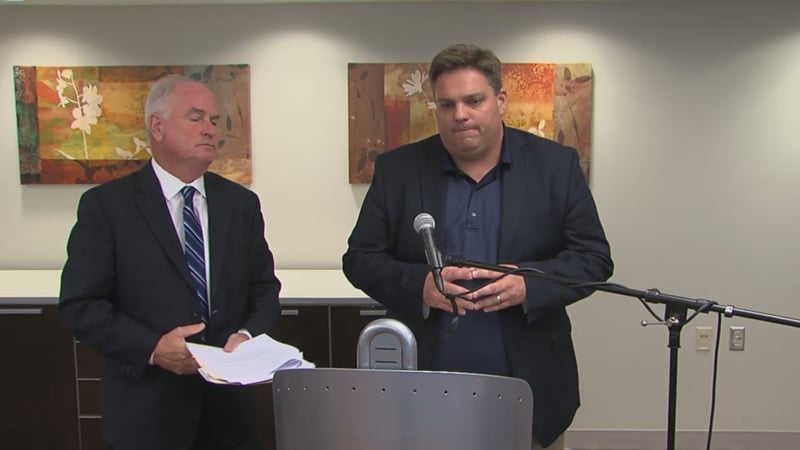 SPRINGFIELD,Ill (WAND)- Two area lawmakers have unveiled a new plan to keep Illinois students in state.
Senator Chapin Rose, R-Mahomet and Representative Dan Brady, R-Normal, revealed the Higher Education Strategic Centers of Excellence Plan, which would overhaul the state's higher education system.
"The structural problems of higher education far transcend the last couple of years during the budget impasse every student we lose is another student who will most likely take their talents and knowledge elsewhere, hurting Illinois in innovation, jobs, and economic impact. This drain of students is a direct drain on the state. This legislation is a thoughtful and methodical approach to reform, but make no mistake, higher education in America is facing unprecedented challenges and changes are needed for a strong and dynamic vision for our cherished institutions. We must carefully, but swiftly, move to protect our strengths." said Senator Rose.
The legislation would enact sweeping changes to the 12 public universities in the state. Some of the key things that it would do are:
Creates a uniform admission application to be accepted at all public universities in Illinois.
Any high school student with a grade of B or better average will qualify for automatic admission to an academically appropriate public university if they maintain their B average through graduation. This will extend an opportunity to all students in Illinois; while respecting individual institutions rights to admit students that are the best fit for their existing programs.
Any student who is not offered admission to a public university must automatically be referred to the community college district where they live and provided with enrollment information.
·If a public institution of higher education accepts a student, they will receive an acceptance letter from that institution setting forth any grants or scholarship offers extended by the institution at that time.
"Today's students are tomorrow's leaders, working together with our universities, we can change the system and encourage more Illinois students to consider continuing their education here at home. I look forward to helping advance these needed changes in the Illinois House." said Representative Brady.
The lawmakers said they hoped introduction of the legislation will begin a conversation about improving and reforming higher education in the state.