Deadly crash prompts calls for road change
Posted: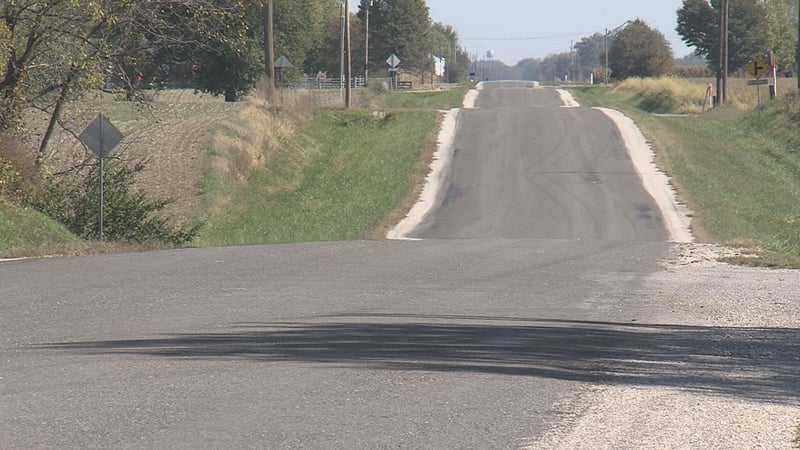 HILLVIEW, Ill. (WAND)- Several people are calling for changes to Greene County Road 10 after a crash that killed a single father in September.
Jason Turner died in that crash while driving his son to school, family members said.
"I get up every day, and I try to think how I'm going to make it for the rest of my life never seeing him just come through the door, slam open the fridge just to look, and slam it shut," Jason's mother Georgia Geisler said.
Since Jason's death, several people have called for the road, also known as the Hillview Blacktop, to be painted with stripes. Tammy Dean, who has lived along the road for more than 20 years, said the road once had stripes. She said she has had several close calls on the road.
"My last one was a girl I … had a police report done on, because she ran me completely off," Dean said. "People who live along this road have stories upon stories of their close calls or ones ending up in the ditch or hitting the guard rails and not even getting that reported."
State highway records show at least 30 crashes along the road since 2006.
In October, several people met at the Hillview Baptist Church to call for the changes to the road between Hillview and White Hall. State Senator Sam McCann attended the meeting.
"It's a well-traveled road," said Pastor Jason Holliman. "It's a main road used not only by the citizens here in Hillview, but it's also used by our farmers and their big trucks."
County Engineer David Marth said officials are weighing what to do about the road.
"Greene County has been made aware of this concern," Marth wrote in an email to WAND. "This issue has been referred to the Greene County Board Transportation Committee for consideration. No determination has been made to this date."
Community members said the transportation committee is expected to vote on the matter November 6.