Board reverses air service vote amid business push
Posted: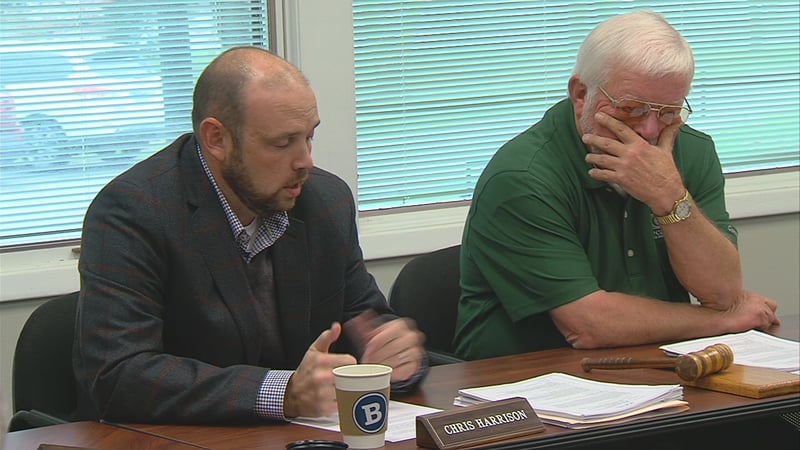 DECATUR, Ill. (WAND)- The city's park board voted Wednesday to reverse its earlier decision on new air service, amid a push from business leaders and others.
Earlier this month, the board voted 3-2 to partner with Cape Air, a company that offered six daily flights to Chicago and four to St. Louis. Two members had favored partnering with another company, SkyWest, which would provide jet service twice daily to Chicago.
At this week's meeting, the board voted 3-2 to reverse its decision and partner with SkyWest.
At the meeting, several business and community leaders asked the board to make the reversal.
"The opportunity for jet service into Decatur is important to ADM and, we think, important to Decatur," said Michael D'Ambrose, ADM's chief human resources officer. "I think the reputation opportunity would be significant."
D'Ambrose said ADM would offer $100,000 for airport refurbishment and would guarantee 5,000 seats over two years.
Tim Stone, president of Decatur Memorial Hospital and chair of the Economic Development Corporation of Decatur and Macon County, also asked the board to reconsider jet service, citing his experience recruiting doctors and meeting with prospective businesses.
"One of the things we are asked with regularity and frequency is the availability of jet service," Stone said. "We also hear comments that when people go online to find us, we do not have a formal designation that other communities would have."
Andrew Bonney, a representative of Cape Air, encouraged the board to stick with his company.
"Cape Air loves small community air service, and we have exactly the tools that you guys are debating," Bonney said. "Cape Air is a United Express carrier. We operate a 46-passenger ATR that is very similar to the jet service you're talking about."
Bonney described SkyWest as a "class act" but said the the jet service means less frequent flights and more waiting.
Board Member Stacey Young, who attended the meeting by phone, recounted her conversation with a constituent who uses air service to St. Louis to travel for medical treatment and would not be able to do so with SkyWest.
"Looking at it holistically, the jet service is not our best option," Young said. "I do still have a lot of reservations about the measure that's on the table."
Board President Bob Brilley pointed out that those asking the board to reverse its decision did not attend meetings held prior to the board's initial vote.
"Why did not everybody that's here today come to the first vote?" Brilley asked. "We all knew we were going to vote on it."
"I apologize," Stone told the board. "I've just been so darn busy, I didn't even know you were having that discussion and were going to vote on it."
"For us, the week you were in the meeting was also our board week, so, for me, we had a tough earnings announcement we had to go through, and we had our board meeting," D'Ambrose said. "If I could have been here, I would have ... I could kick myself."