Ives, challenging Rauner, campaigns in Coles County
Posted: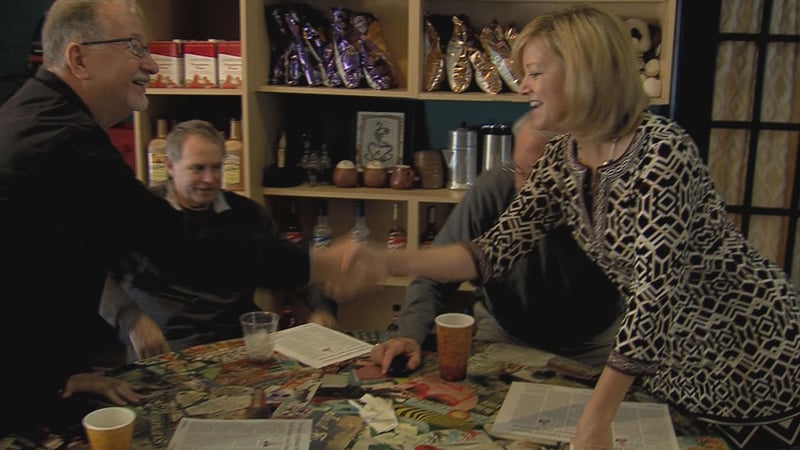 MATTOON, Ill. (WAND)- State Representative Jeanne Ives, who is challenging Governor Bruce Rauner for the Republican nomination for governor, campaigned in Coles County Wednesday.
In an interview with WAND at a Mattoon coffee shop, Ives said she decided to run against Governor Rauner after his approval of public funding of abortions.
"Rauner cannot win, and he should not win. He can't win because you can't buy back trust after betrayal, and he has betrayed our party," Ives said, also pointing to the governor's approval of a measure to protect undocumented immigrants.
Ives said, if elected, she would advocate for taxpayers who are "not getting a fair shake."
"Public corruption is an everyday event in Illinois, and it costs real money," Ives said. Pressed for examples, she cited the severance package given to a former president of Northern Illinois University and reports of fraudulent reports from the City Colleges of Chicago.
Ives also called for consolidation of school districts.
"Twenty-five percent of our schools are single-school school districts. One third of our school districts have less than 600 students," Ives said. "That's real savings in terms of administrative cost that we can tackle."
Asked how she would address the state's pension shortfall, Ives said she would begin by changing the state constitution's provision that pension benefits can't be impaired or diminished "on a go-forward basis."
"We need to move everybody to a 401k style plan, just like we have at SURS," Ives said. "Every person who's involved in these pension systems must pay their fair share ... You've got to move these pensions on a go-forward basis completely onto the local level."
Ives said her campaign can succeed despite projections that the 2018 governor's race will be the most expensive in U.S. history.
"All I need to do in 2018 is beat a millionaire and then turn around and beat a billionaire," Ives said. "We know that we can win."