Two arrested after Effingham burglaries
Posted: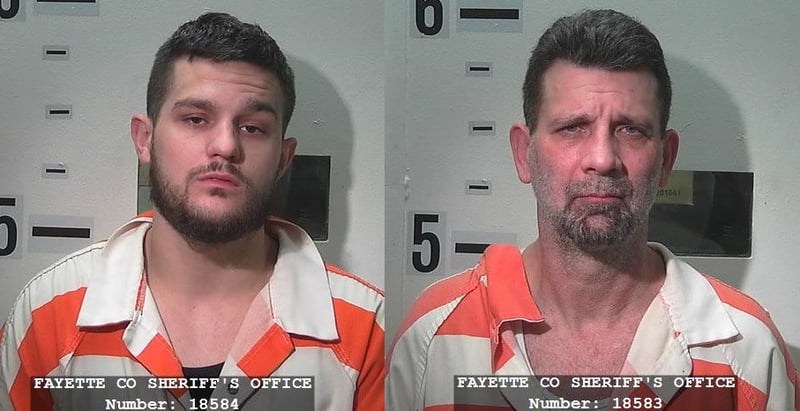 EFFINGHAM, Ill. (WAND)- Police believe two men broke into a truck stop and a hotel in Effingham before being arrested on unrelated charges in Vandalia.
Effingham police say someone broke into the Verizon department of the TA Truckstop on Evergreen Avenue around 2 a.m. Thursday and stole eleven cell phones worth $7,100. About an hour later, Vandalia Police conducted a traffic stop and found Michael Kiser, 51, and Jacob Thompson, 23, of Louisville, Kentucky.
Inside the men's vehicle, police reported finding cell phones and other items they believe were stolen. Vandalia police arrested the men on local charges, according to a press release from Effingham Police. Vandalia police staff said Friday afternoon that both the department's Chief and Assistant Chief had left for the day and would be unable to give information on the case until Monday. Online court records show both men face charges of stealing between $500 and $10,000 worth of material and possessing burglary tools.
On Friday, Effingham police say they learned someone had broken into a Hampton Inn & Suites, damaged an electronic door and stole linens and a mini fridge. They say each man faces two preliminary burglary charges in Effingham County.
"Prompt reporting by concerned citizens of the community and excellent information-sharing between Law Enforcement agencies were keys to bringing such a swift resolution to this case," said Deputy Chief Danny Lake in a press release.
Anyone with information about these crimes is asked to call CRIMESTOPPERS at 217-347-6583 for cash rewards up to $1,000.